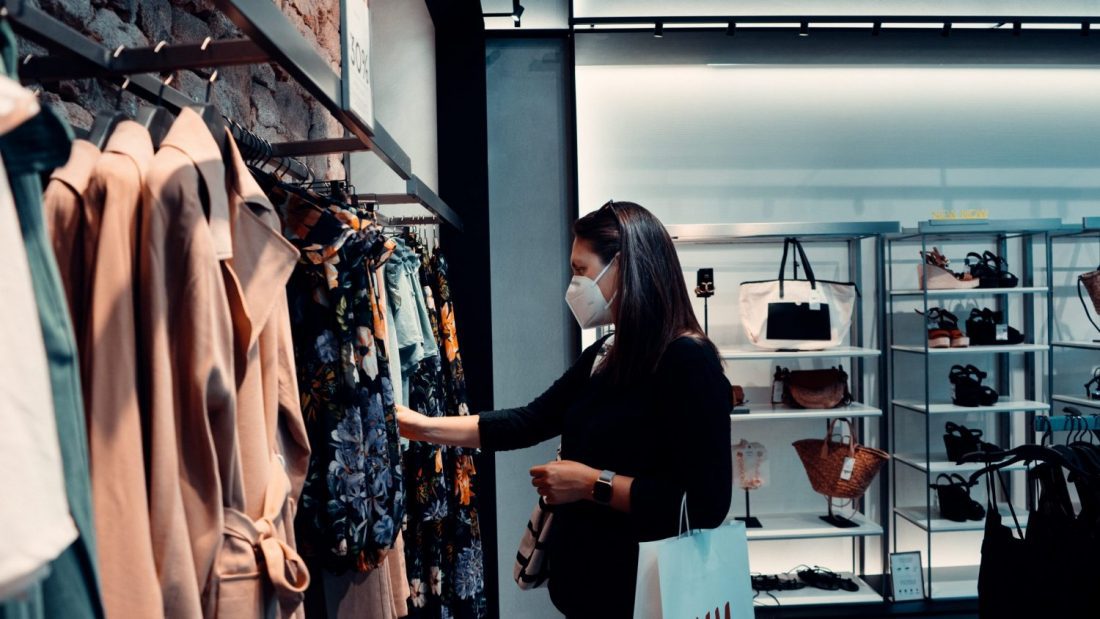 How to better prepare for a new normal in the reopening
It's safe to say that 2020 has been a rough year for the world. COVID-19 changed everything.
Countless precious lives have been lost around the globe—with over 100,000 deaths in the U.S. alone, according to the Centers for Disease Control. So many people are losing their jobs, resulting in the country's unemployment rate rising to 14.7 percent in April, the highest since The Great Depression. Businesses have also taken a huge hit.
People are struggling. While it may seem like there is no end in sight, there is. We will get through this. And when we do, we have to be prepared for what might be a new normal.
As much as we would like things to go right back to the way they were before the coronavirus, they won't right away. While the country begins to reopen, consider embracing these actions in preparation for what life will be like in the weeks ahead.
Practice patience
Everything will be a bit different from what you remember—your community, your hometown, your job, your go-to spots and more.
It will take time for your life to take some semblance of what it was before COVID-19. And while that might be frustrating, let's all remember to be patient.
Don't take those negative feelings out on others. Breathe and recognize that there is a light at the end of the tunnel. Pray for patience and embrace it. Memorize the words of Romans 12:12 and repeat them to yourself often: Be joyful in hope, patient in affliction, faithful in prayer.
If you need someone to talk to during this time, call The Salvation Army's Emotional and Spiritual Care Hotline at (844) 458-HOPE between 6 a.m. and 10 p.m. PST for additional support.
Be flexible
There will inevitably be new rules established for safety reasons. Part of being patient post-pandemic means being flexible with the laws and regulations meant to protect us.
For the well-being of yourself and others, take the precautions necessary when you're out and about again. Wear your mask and follow social distancing guidelines. Some of these things are uncomfortable, but they are meant to keep everyone safe. Let's be flexible so we can all move forward from this pandemic together in the safest way possible.
For additional guidance for protecting yourself and others from the virus, check out these recommendations from the CDC. Also, be sure to look up your state's current COVID-19 regulations and follow them accordingly.
Embrace kindness
You are not alone in the struggles of this pandemic. Everyone has experienced the impact of COVID-19 in one form or another. And we'll all be adjusting to what life looks like going forward.
It's imperative to be kind to one another as we all acclimate to a new normal. Be a listening ear for people who are having trouble adjusting to a routine they're not used to. Be understanding and compassionate to those who are having a hard time, and offer them support.
Say it again: Be joyful in hope, patient in affliction, faithful in prayer (Rom. 12:12).
Want to learn how to show kindness in turbulent times? Check out this post.
Show appreciation
Throughout this crisis, everyday heroes have emerged—medical workers, grocery store employees, first responders, mail carriers, truck drivers, and Salvation Army staff and volunteers. They've all put their lives on the line to serve people, knowing well the risk that came with doing their jobs.
Without them, we wouldn't be able to purchase food and other essential items. We wouldn't have access to the health care we need if we get sick. We wouldn't have anyone to call in an emergency. We would be left to fend for ourselves.
These workers deserve our respect and appreciation. So next time you go to the store, hospital, doctor's office, and so on, say thank you. Thank these people for their selflessness. It's the least we can do.
And listen to our special "Meet the Helpers" series of The Do Gooders Podcast to hear the stories of more everyday heroes stepping up to help during COVID-19.
Pay it forward
Do good for others in your community impacted by the coronavirus as they start to put the pieces of their lives back together.
Support small businesses that have been closed for weeks by shopping local. Help out restaurant workers, baristas and hairstylists who are returning to work by tipping them more than you usually do to help them get back on their feet.
Volunteer at your local Salvation Army location to serve those affected by COVID-19 or donate so they can continue to do so. Here's how we're helping, and additional ways you can help.
Pray for your neighbors
Perhaps the most important thing we can do is pray. We believe that God has a plan for our future. Remember the words of Isaiah 43:19: See, I am doing a new thing! Now it springs up; do you not perceive it? I am making a way in the wilderness and streams in the wasteland. With that in mind, cover your community in prayer. Take a walk and pray for the people who live in the houses as you pass them. Ask God to cover your neighbors in grace and peace as we find our way in the new normal. 
Whatever you're able to do to help, do it. Together, we are powerful and can lift each other up to get through this difficult time.
By preparing ourselves for the uncertain future facing us and taking meaningful action, we'll be ready to meet any obstacle that comes our way with kindness and the strength that only Christ can offer.
---
Do Good:
Listen to a special "

Meet the Helpers

" series of The Do Gooders Podcast.

See how you can get involved in the Fight for Good at

westernusa.salvationarmy.org

.

Did you know The Salvation Army served more than 23 million Americans last year fighting hunger, homelessness, substance abuse and more—all in a fight for good? Where can you help?

Take our quiz

to find your cause and learn how you can join in today.