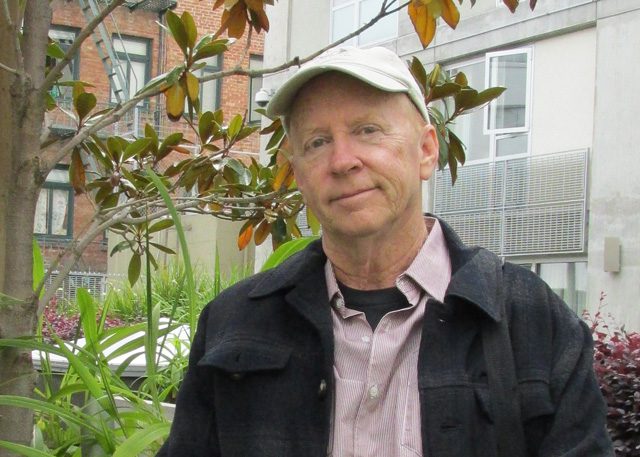 Housing for veterans
The Salvation Army contributes to national movement to end veteran homelessness
By Vivian Gatica –

In 2009, the White House announced President Barack Obama's goal to end veteran homelessness by the end of  2015. Consequently, the 25 Cities Initiative set housing goals for the 25 cities with the highest concentration of homeless veterans—an endeavor of the U.S. Department of Veteran Affairs (VA), U.S. Department of Housing and Urban Development (HUD) and U.S. Interagency Council on Homelessness with other partners.
The HUD 2014 Point-in-Time count this past January indicated close to 50,000 veterans facing homelessness in just one night—which, although high, represents a 33 percent decrease for the U.S. since 2010.
The Salvation Army's dedication to veteran services is long-standing, including the following four programs that are located in or near 25 Cities Initiative locations.
Northport Veterans Residence
The Salvation Army Northport Veterans Residence—established in 1997 in Long Island, N.Y.—houses up to 700 veterans in the New York metropolitan area each year. Veterans may stay at the residence for 90 days, per county regulations.
"My hope would be that the county would extend the length of stay for veterans because three months isn't really a long time," said Deborah Rodriguez, Northport Veterans Residence program director. "We're getting a lot of street homeless and we're also getting a lot of returning vets who have major issues that take time to help them reintegrate into the community or into their families."
The facility is located on the Northport VA campus, which allows clients to be connected to VA services.
"It's important for [veterans] to have an environment where they can receive support from The Salvation Army and also from the VA," Rodriguez said. "So they're housed here and we work with the VA providers to [ensure] that the right treatment plans have been developed."
"When I came in I was homeless; I had nothing," one client said. "I had experienced some difficulties in the service that I didn't realize had affected me in an adverse way."
After completing the program, the client was able to find a job and an apartment, as well as reconnect with family.
"I felt like I came in here and was able to look at myself, [and] forgive myself for the things I had done wrong," the client said. "I've been able to find peace; I've been able to find God. This place has helped me find myself."
Veterans on the Move
Veterans on the Move (VOM), a housing program of The Salvation Army Red Shield Services in Atlanta, has served around 1,500 veterans since its creation in 2004.
"We have taken troubled men who have no hope, and allowed them the chance to change the direction of their lives," said Sergeant Janeane Schmidt, Red Shield Services director.
VOM is a two-year housing program that offers an in-house drug treatment program to veterans battling substance abuse. All other veterans have access to supportive services in addition to transitional housing.
"We are able to guide veterans to resources that address their needs, support their strengths and help them to envision new opportunities for their lives," Schmidt said.
She hopes that VOM will expand to serve female veterans and veteran families and said, "This is a challenge due to space availability at our current location, but may be something we can accomplish within the next five years."
Veterans Transitional Housing Program
The Salvation Army Veterans Transitional Housing program at the Detroit Harbor Light runs veteran men's and women's shelters, along with another shelter in Monroe, Mich., since 2010.
"There are a lot of homeless veterans in the Detroit area," said Michelle Gates, program director. "One of the issues is [that] a lot of veterans…do not qualify for certain [VA] services…so they may come to us and then we help them with the services they can't get through the VA."
According to Gates, veterans may stay at the program for up to two years, accessing "substance abuse treatment services, detox residential and outpatient services while they are residing at the transitional housing facility," as well as Narcotics Anonymous and Alcoholics Anonymous meetings and spirituality meetings through Recovery at Work and corps services.
Additionally, clients receive legal aid services through the William Booth Legal Aid Clinic (WBLAC), and help from partner agencies providing employment and education assistance. The program also connects the veterans to VA and state resources.
"In the last quarter we've had 90 percent of our veterans [who] were housed in permanent housing or found housing, and 10 percent of individuals who went to another residential setting," Gates said.
She said the program has been well-received.
"The individuals who have come through the program felt like the program was very beneficial," Gates said. "They were able to save money to…[eliminate] all of the barriers to treatment or barriers for their living environment. It gives them a sense of stability."
Railton Place
Among the five housing programs offered at Railton Place in San Francisco is a two-year housing program for veterans with a goal of acquiring permanent housing, self-sufficiency and stability.
"Our vets have a wide range of needs. For some of our younger vets it's helping them to stabilize with their medical and mental health issues and ideally helping them to get back into the workforce," said Sandra Ally, Railton Place program director. "With the older vets sometimes it's not so much getting them back into the workforce, but helping them to take care of their physical health and increase skills in nutrition, health and wellness."
Railton Place opened in 2008 with 110 studio apartments built above The Salvation Army Ray and Joan Kroc Corps Community Center, where residents receive free membership after 30 days in the program. Clients also receive case management, life skills training, workshops, and connections to VA resources. They have access to the Kroc computer lab, fitness center and senior program.
The program hosts a food market every other Friday where residents receive a free bag of groceries. Wells Fargo sends people to teach financial literacy to the residents, educating them in money management, establishing or reestablishing bank accounts, and budgeting.
"It's helping people to get back into the real world in a supportive environment. Two years is a good enough time to practice these things," Ally said. 'When they leave here they're launching into and they're ready to take on life all on their own."
Robert Fullmer, a U.S. Navy veteran and former resident, overcame bipolar disorder and moved out of Railton Place this summer after finding a full-time job with the San Francisco Giants giving tours of AT&T Park.
"Prior to coming to Railton Place, I had spent 270 consecutive days in inpatient institutions as a result of a several-year long psychotic bipolar episode," Fullmer said. "Had Railton not been here, I would have ended up on the street. "They gave me my life back."

Meet Danny Lynch
When Danny Lynch returned from serving in the Vietnam War, he started drinking. He stopped in 1980, and remained sober for 26 years. He attended college under the G.I. Bill, majoring in journalism and English, and worked for the Sacramento Bee.
After his wife was killed, Lynch spent 17 years teaching in Thailand. He started drinking again, suffered a stroke and returned to San Francisco to receive medical treatment from the VA.
"I had to leave my life in Thailand and come here," Lynch said. "I was in a bind."
Without a place to live, he applied for housing at The Salvation Army Railton Place and was accepted.
He adopted a healthier lifestyle, started going to church, returned to teaching, and started volunteering as a tutor for children in the San Francisco Ray and Joan Kroc Corps Community Center youth summer literacy program. He was asked to continue helping in the after-school program during the school year.
"These kids are all from the poor families around here so they have a hard life as children. So if you can help them educationally, then they can break out some day maybe and achieve," he said. "When you see that little light go on in their heads…that's the reward you get."
Lynch's stay at Railton Place will end in February 2015, so he is embracing the time he has left and planning for the future.
"I always land on my feet," Lynch said. "After Vietnam, after my wife [died], and all that stuff, I lived in a lot of darkness. [Now I realize that] there is life, there is happiness, there is joy, there is something to pursue. I just learned to embrace life and I love it. No more surrender for me."