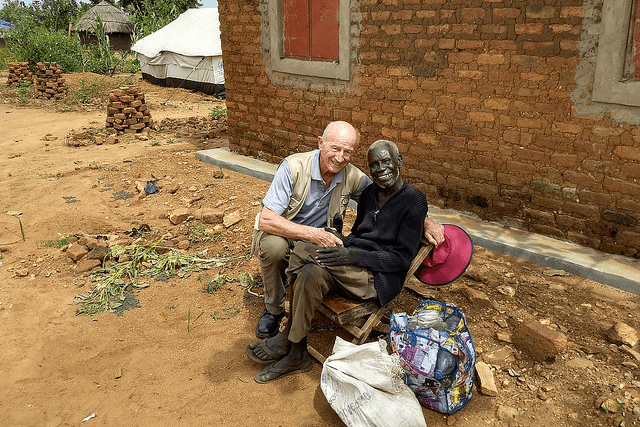 Here's how The Salvation Army is helping refugees in Uganda
Clean water and sanitation remain top priorities at three settlements.
The Salvation Army is serving thousands of refugees and people seeking asylum in northern Uganda, mostly from South Sudan.
Nearly four years of civil war in South Sudan has created Africa's largest refugee crisis and the third largest in the world after Syria and Afghanistan, according to the U.N. refugee agency.
Recent figures suggest that more than 1.3 million refugees and asylum seekers have entered Uganda, and that number shows no signs of slowing. At least 16 refugee settlements have already been established.
The Salvation Army International Emergency Services (IES), which is based at International Headquarters, is partnering with The Salvation Army in Uganda and other agencies in the region.
Together, they have provided toilets and clean water, as well as non-food items including cups, plates, bowls, jerrycans for water and cooking pots. Temporarily deployed officers Major Peter White (Australia Eastern Territory) and Major David Bennett (New Zealand, Fiji and Tonga Territory) are coordinating the response. The team arrived in the capital, Kampala, at the beginning of September and arrived in Adjumani, northern Uganda, Sept. 26., after a delay due to paperwork.
They are currently working in three settlements, which vary in size and needs. In the Pagirinya settlement of approximately 34,000 people, the team will provide 76 latrines. In the Maaji III settlement of approximately 17,000 people, 300 vulnerable families will receive non-food items. The growing Lamwo settlement of approximately 35,000 will acquire non-food items for 1,200 families, in addition to 74 latrines and eight boreholes.
The Salvation Army plans to commence drilling as many as 18 boreholes in compliance with Adjumani local government policy, for the new camps and for existing refugee settlements and host communities.
At a recent meeting, the government refugee desk officer expressed his gratitude for the current work of IES, as well as acknowledging its services and projects from previous years and the value of the partnership between the Office of the Prime Minister and The Salvation Army.
With reporting by Major David Bennett and Major Peter White