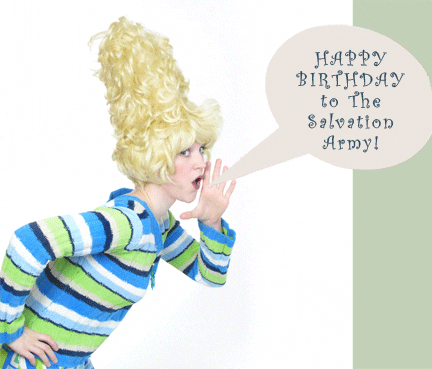 Happy birthday to us!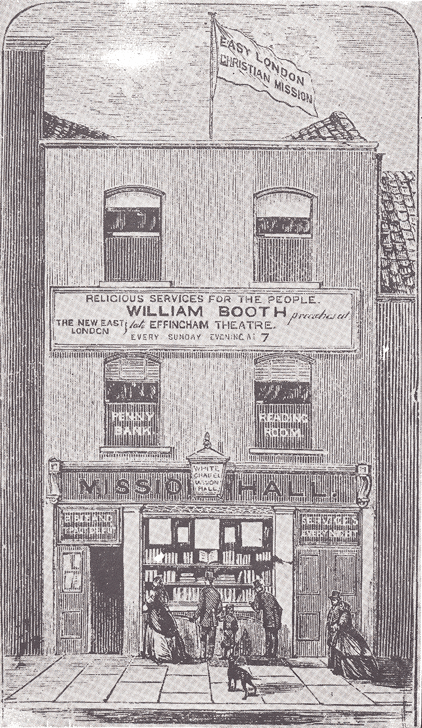 By Laura Walker
HAPPY BIRTHDAY to The Salvation Army! We're a healthy 146 years old as this week marks the anniversary of our official founding in London, England.
It all started in 1865 when William Booth, a London minister, gave up the comfort of his pulpit and decided to take his message into the streets where it would reach the poor, the homeless, the hungry and the destitute.
His original aim was to send converts to established churches of the day, but soon he realized that the poor did not feel comfortable or welcome in the pews of most of the churches and chapels of Victorian England. Regular churchgoers were appalled when these shabbily dressed, unwashed people came to join them in worship.
I wonder, what would William Booth say if he could see us now?
Booth decided to start a church especially for them—the East London Christian Mission. The mission grew slowly, but Booth's faith in God remained undiminished.
In May 1878, Booth summoned his son, Bramwell, and his good friend George Railton to read a proof of the Christian Mission's annual report. At the top it read: THE CHRISTIAN MISSION is A VOLUNTEER ARMY. Bramwell strongly objected to this wording. He was not a volunteer: he was compelled to do God's work. So, in a flash of inspiration, Booth crossed out "Volunteer" and wrote "salvation." Thus, The Salvation Army was born.
In 1880, The Salvation Army officially established itself in the United States, and by the 1900s, the Army had spread around the world. We currently serve in 124 nations.
Today you'll see us in your local communities providing shelter and food, running after school programs, serving the sick and elderly, equipping people with job and life skills, responding to disasters, and finding any way possible to meet the needs around us.
Thank you for your support that has enabled The Salvation Army to continue to "Do the Most Good." We hope you'll celebrate these 146 years with us by getting to know us a little better by visiting www.salvationarmyusa.org, liking us on Facebook (@Salvation ArmyUSA), and following us on Twitter (@SalvationArmyUS). Through these sites we'll keep you updated on ways to stay involved with us and learn more about causes close to your heart.