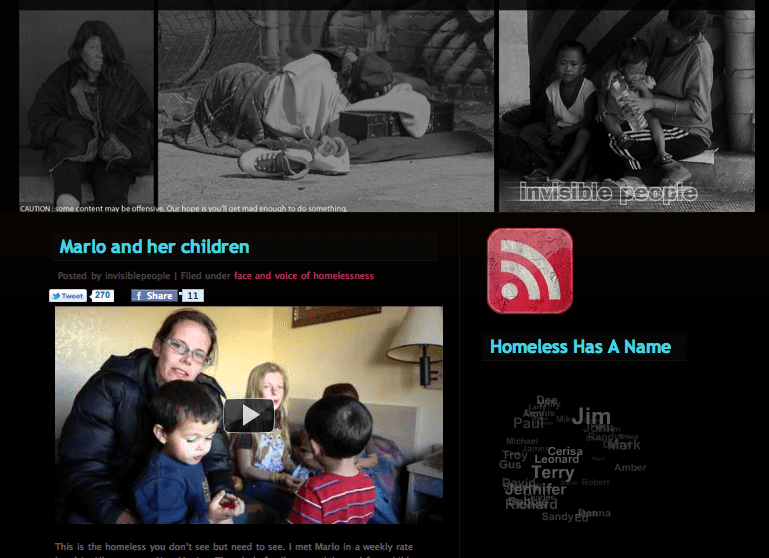 Hanes and The Salvation Army team up to bring warmth and comfort to LA's homeless
Socks to Warm Feet and Food to Eat on LA's Skid Row
Hanes and The Salvation Army gear up to launch their third annual Virtual Sock Drive to bring comfort to those in need during the holidays.  This year, the partners bring their virtual Facebook drive to life by distributing Hanes socks and food to LA's homeless on Skid Row from a pop-up 'food cart'.
Joining these efforts is homeless advocate and founder of InvisiblePeople.TV, Mark Horvath.  Horvath, who travels the country distributing socks to the homeless, will mark the end of his 2011 cross-country tour with Hanes and The Salvation Army on Friday, November 4, in Gladys Park.
To learn more about Hanes visit www.Hanes.com and www.Facebook.com/Hanes
The Salvation Army visit www.salvationarmyusa.org  and facebook.com/salvationarmyusa
Mark Horvath visit www.invisiblepeople.tv.
WHAT:    Hanes and The Salvation Army distributing socks and food  to LA's Homeless
WHERE: Gladys Park  834 6th Street  (6th & Gladys St.) Los Angeles, CA 90021
WHEN:  Friday, November 4, 2011 from  11:00 AM – 1:00 PM
MEDIA OPPS: Interviews available upon request, including:
Major Bob Rudd, Community Relations and Development Secretary for the Western Territory of The Salvation Army
Hilton Graham, Director of Hanes Brand Marketing
Mark Horvath, Founder of InvisiblePeople.TV
CONTACT:
Gillian Kushner (212-445-8417/ 856-979-2697), gkushner@webershandwick.com