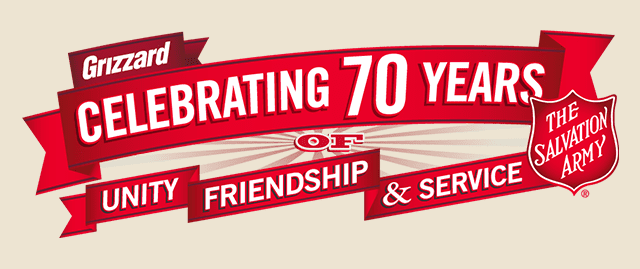 Grizzard celebrates 70 year partnership with The Salvation Army
Grizzard Communications Group, which has raised more than $3 billion for The Salvation Army since 1944, announced the 70th anniversary of its fundraising partnership with The Salvation Army.
To mark the year-long festivities, the agency launched a celebration microsite, www.celebrating70.org, which includes a timeline history of the 70 years, a photo and memory-sharing page, and results from fundraising campaigns.
"We are honored to mark this milestone with The Salvation Army," said CEO Chip Grizzard. "We are thankful to so many of our friends in the U.S., Canada and around the world for their trust and partnership. My grandfather, Claude T. Grizzard, Jr. would be immensely pleased to know that the relationship he started so many years ago not only continues to this day, but is still growing strong."
Grizzard currently partners with more than 750 Army corps and commands throughout North America. It has also worked or consulted with The Salvation Army in Brazil, Bermuda, Mexico, Jamaica, Haiti, Bahamas, Antigua, Costa Rica, Chile, Brazil, Bahamas, Sweden, England, New Zealand, Germany, the Russian Federation, and most recently Hungary.
"We are honored to share this celebration with Grizzard, and grateful for our partnership," said Lt. Colonel Ralph Bukiewicz, divisional commander for The Salvation Army Metropolitan Division in Chicago. "We have integrated Grizzard's resources and wisdom into powerful fundraising for so many years. Our combined efforts have inspired others to come alongside us with vital funding and encouragement."
Added Grizzard Executive Vice President Perry Moore: "With the average agency-client relationship being four or five years, we are excited to celebrate this extraordinary milestone."