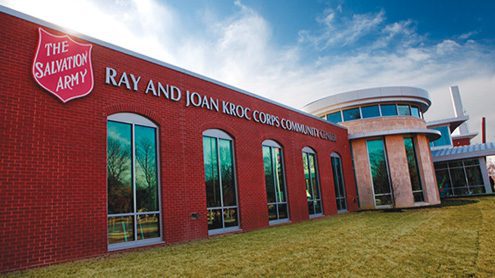 Grand opening held at Memphis Kroc Center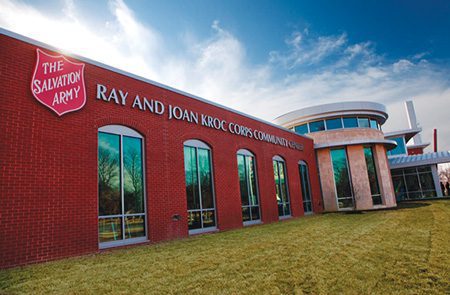 Vol 31
More than 5,000 attend open house of new facility.
The Salvation Army's Ray and Joan Kroc Corps Community Center in Memphis, Tenn., officially kicked off its grand opening with an open house of the 100,000-square-foot facility, which will serve as a source for recreation, education, worship and arts.
"From the moment RJ Kroc arrived on a helicopter on Saturday morning until the altar was lined with seekers on Sunday morning, we knew that we were witnessing the coming together of a community, energized by the love of Christ, to celebrate and hope for a brighter future for Memphis," said Captain Jonathan Rich, area commander. "We believe that God was glorified, the mission of the Army was propelled forward and now, the real work begins!"
The center includes NBA-quality basketball courts, soccer fields, aquatic features, fitness center, worship area, theater, meeting rooms, classroom facilities, referral programs and food services.
Memphis Mayor A.C. Wharton and County Mayor Mark Luttrell joined in on the festivities, attending both the official ribbon-cutting ceremony and dedication service. Over 5,000 people from all walks of life came through the doors to take part in more than 35 events, from hip hopping to acro dunking to opera singing to ducks marching, culminating in an evening worship service.
"From the very beginning of the Memphis Kroc development the overriding theme has been 'come together,'"Rich said. "Our grand opening weekend was a celebration and demonstration of that dream coming true."