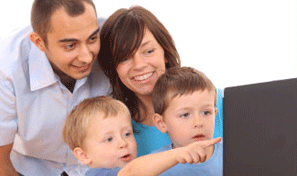 Global Recognition for Salvos Stores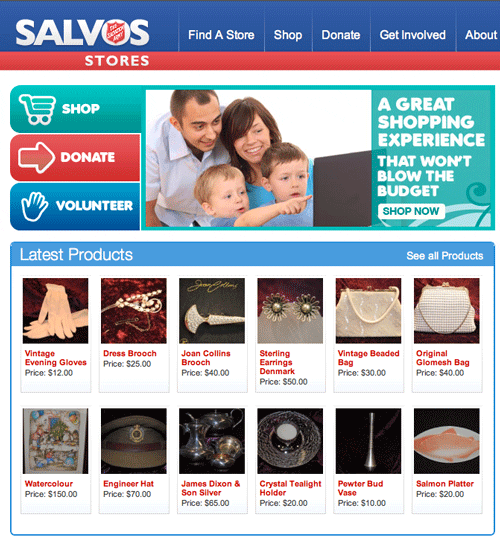 The valuable work of Salvos Stores – a venture of The Salvation Army's Australia Eastern Territory – has been recognised at an international award ceremony. Salvos Stores was nominated as one of six finalists in the Responsible Retailer of the Year category of the prestigious Oracle World Retail Awards. The award was ultimately won by giant UK-based company Marks & Spencer.
Despite missing out on the major global award, Salvos Stores General Manager Neville Barrett said just being nominated was a phenomenal achievement.
'It was a privilege and an honour to reach the finals,' said Neville, who attended the awards ceremony in Berlin. 'Our nomination was a great recognition of the Army's mission.'
The Oracle World Retail Awards, which recognise global excellence across all key areas of retail, attracted a record number of entries this year. Among the companies represented at the awards ceremony, held at the German Historical Museum on 27 September, were Adidas, Ikea, Macy's, Apple Retail, Kingfisher, Burberry, Tesco, and Myer.
'Every cent of profit we raise helps The Salvation Army with critical programmes helping people in need,' explained Neville.
These days, Salvos Stores, while remaining true to its mandate to provide customers with goods at affordable prices, is a treasure trove for quirky second-hand clothing, antique furniture and other unique buys.
'Salvos Stores started in a very humble way in the 1880s to help people in crisis,' says Neville. 'They were focused on helping poor people with clothing and assisting their children. Today in the Eastern Territory [covering the states of New South Wales and Queensland, and the Australian Capital Territory] there are 106 stores. We serve more than four million people a year and get customers from all walks of life.'
As part of its nomination for Responsible Retailer of the Year, Salvos Stores demonstrated that it has:
Reduced the amount of waste it sends to landfill by 75 per cent over the past five years (4,000 tonnes of waste has been eliminated);
Found new ways to recycle products that previously would have found their way to landfill sites;
Developed a programme which has helped slash plastic bag usage by more than three million in the past year, and has reduced its carbon footprint through a 'Don't Dump' initiative;
Introduced 'Shopping with a Conscience' and 'Furnish with a Conscience' campaigns;
Encouraged its staff, customers and donors to sponsor children in need through the territory's International Development Office. Each Salvos Store has an individual child or programme that it sponsors;
Sent more than 4,500 bales of unsold items to countries in the developing world;
Reduced electricity consumption across its stores – as a result of an internal campaign – by 23 per cent.
To find out more about Salvos Stores, or to shop online, go to: www.salvosstores.org.au
Report by Scott Simpson