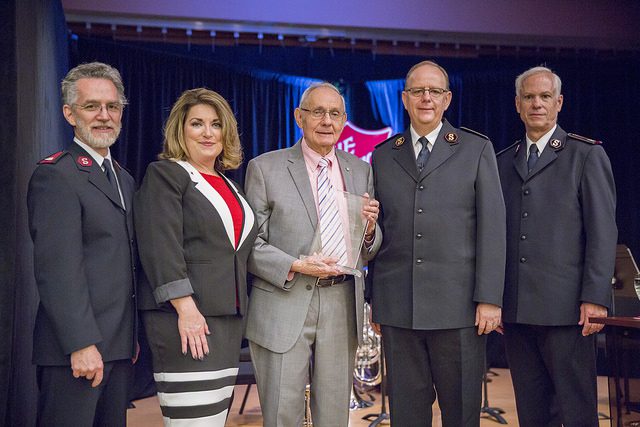 General visits Southern Territory
International leaders General André and Commissioner Silvia Cox attended the annual civic dinner at the Ray and Joan Kroc Corps Community Center in Augusta, Ga., with Southern territorial leaders Commissioners Donald and Debora Bell and divisional leaders Majors Charles and Paula Powell.  
Mayor of Augusta Hardie Davis, Jr., made two proclamations at the event—to set aside a Salvation Army Day and, later in the year, a Salvation Army Week in honor of the Army's 125th anniversary in the area.
"Sometimes people wonder whether or not we are a church," said André Cox. "In my opinion, it is great when you can't tell whether it is a social organization or a church…[and] when we can accomplish our mission in multiple ways. Our dual role allows us to impact people's lives in many ways."
A "Doing the Most Good" award was presented to Ed Zeigler, who has served as a loyal member of the advisory board since 1959, now in his 57th year of service.
The Coxes attended Sunday worship at Florida's Tampa Citadel Corps and a soldiers' rally at Clearwater Citadel Corps, in addition to conducting the retirement of Commissioners Steven and Judith Hedgren.