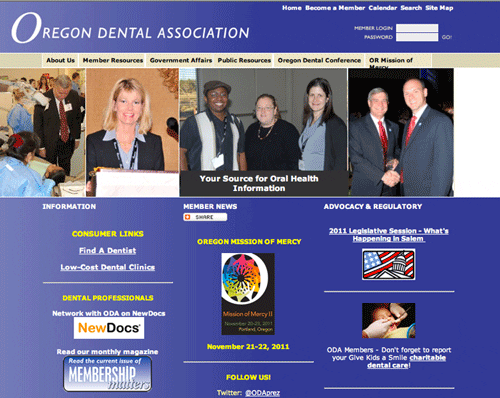 Free 2-day Dental Clinic for Underserved People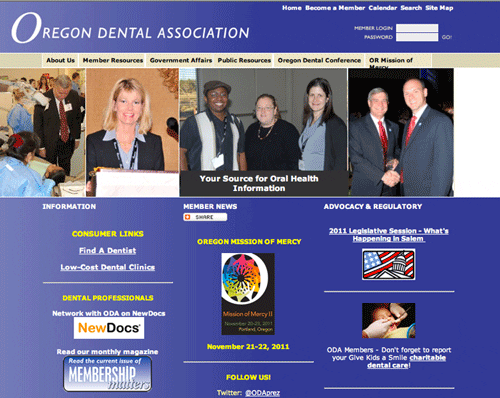 The Salvation Army to Provide Thousands of Hot Beverages to Oregon Mission of Mercy Dental Patients Overnight
(Portland, OR) Nov. 15, 2011 — The Oregon Dental Association (ODA) is hosting its second Oregon Mission of Mercy (OrMOM) free dental clinic November 21st & 22nd, 2011 at the Oregon Convention Center.  Just like last year, dental screenings and services will be provided on a first-come, first-served basis, at no charge to those who attend. The Salvation Army will be providing thousands of hot beverage to patients waiting overnight for dental services.
"Last year just proved to us what we already knew; there is a great need for access to critical dental care," stated the 2011 OrMOM Chair, Dr. Jill Price. "Although charity care is not a solution to the problem, we want to do what we can by helping some of those patients suffering from dental infections or pain."
All work will once again be provided free by a team of over 1500 volunteers including dentists, dental hygienists, assistants, OHSU School of Dentistry students and community members who are donating their time and skills. Cleanings, fillings, extractions and limited treatment partials will be offered. Volunteer Spanish, Russian and Vietnamese translators will be available to assist patients.
This year, The Salvation Army is lending services to the thousands of patients waiting in line outside the Oregon Convention Center for their dental check-up.  "The Salvation Army is happy to be serving alongside the Oregon Dental Association in further assisting those in need in the Portland community," says Major Don Gilger, Portland Metro Coordinator for The Salvation Army.  "For the last 125 years, The Salvation Army has been providing services to the people of Portland, and we see this is as an excellent opportunity to help people get back on their feet, feel confident in themselves and reach their potential." The Salvation Army will be serving hot beverages throughout the night and early morning on both days.
Last year's Oregon Mission of Mercy MOM provided $829,119.15 worth of treatment to 1554 patients,  made possible by community partners who made monetary and in kind contributions to OrMOM. A complete list of this year's sponsors can be found at www.oregondental.org.
"Without the generous donation of space from the Oregon Convention Center again this year and many of the same community partners that helped us last year, this event would not be possible," said ODA Executive Director Bill Zepp, "Every donation counts, whether it is in-kind or monetary, and we are grateful to each of our many partners."
Education is the most cost-effective way to reduce oral disease among patients, including those covered by medical assistance. Helping patients understand the importance of good daily oral hygiene practices, healthy diet and routine preventive dental care will be an essential part of Oregon MOM event.
"All dental disease is preventable," Dr. Price noted, "Good dental hygiene, regular check-ups with a dentist and community water fluoridation can all help ensure good oral health. In the end it all comes down to education and prevention."
  Please Note: Services may not be provided to individuals who have medically-compromising conditions, such as extremely high blood pressure or severe disabilities that prohibit receiving care. Children under age 18 must be accompanied by a parent or guardian. Photo identification, social security number or other personal identification/documentation is NOT required. Clinic doors will open at 5:30am each day. On average $6 to $8 in critically-needed dental care is delivered for every dollar donated, making community sponsors of this program very important.