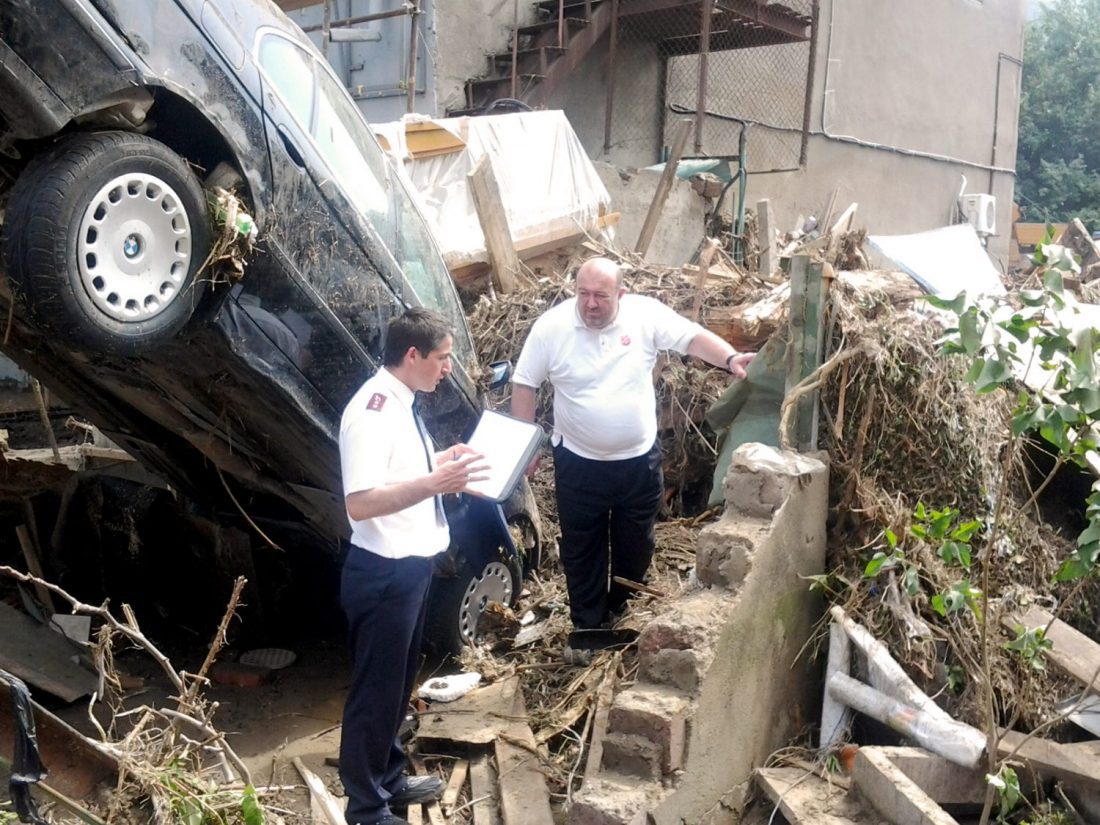 Flood Response in country of Georgia Begins with Basics
The Salvation Army in Georgia is providing assistance to families affected by floods. At least 350 families around Lagodekhi – near the country's eastern border – lost crops and livestock after torrential rain caused flooding. Floods in the Georgian capital, Tbilisi, also brought devastation, with five people known to have lost their lives.
Conditions mean that transporting heavy goods is very difficult, so the initial plan is to provide small food packages of basic products such as rice, sugar and oil. Captain Oleg Murzanov has been working with the local government in Lagodekhi which has identified the worst-hit families and will direct the response. Salvation Army team members have also visited the site and interviewed local representatives to assess the need.
In Tbilisi, team members are providing ongoing support – including food and bottled water – to 30 families affected by flash floods. Rubber boots and plastic containers for water have been purchased for distribution so that people can begin to clean their flood-hit apartments.
One person commented: 'The Salvation Army really is a Salvation Army'!
An initial sum of US$8,000 has been sent to Georgia from The Salvation Army's International Emergency Services.