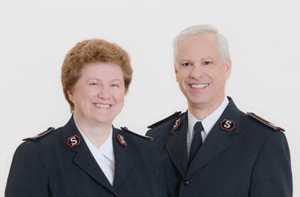 Faith enough to take the challenge
Commissioner Donald Bell reports on the Bells' work as leaders of the
New Zealand, Fiji and Tonga Territory.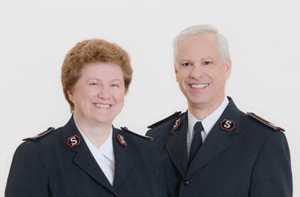 "We love it here. Although New Zealand is a Pacific Island country, it is not tropical. Fiji and Tonga are tropical islands. We are currently in our winter season.
"Last October we launched a new chapter of our Territorial Strategic Mission Plan, focusing on four priorities: 1) making disciples of Jesus Christ, 2) increasing soldier numbers, 3) taking significant steps to eradicate poverty and injustice and 4) maintaining a mission-focused Army. Some are easier to comprehend and accomplish than others.
"Our mid-year activities are many. The Pasadena Songsters visited in late June. Debi will speak at the women's camp in Fiji in July.
"We will participate in Brengle in August and conduct the Fiji divisional review. We will have more reviews in September. October and November will be filled with corps visits and board meetings and we will visit Fiji for its commissioning of officers, then back home for commissioning of New Zealand officers.
"It is quite interesting to have three countries in our territory, which means we have three different currencies, governmental regulations and cultures.
"Prayer concerns include a Pacific Trafficking in Persons Forum this December, an increase in the number of officer candidates and the health and well-being of all our officers."
The Bells are territorial leaders for the New Zealand, Fiji and Tonga Territory.