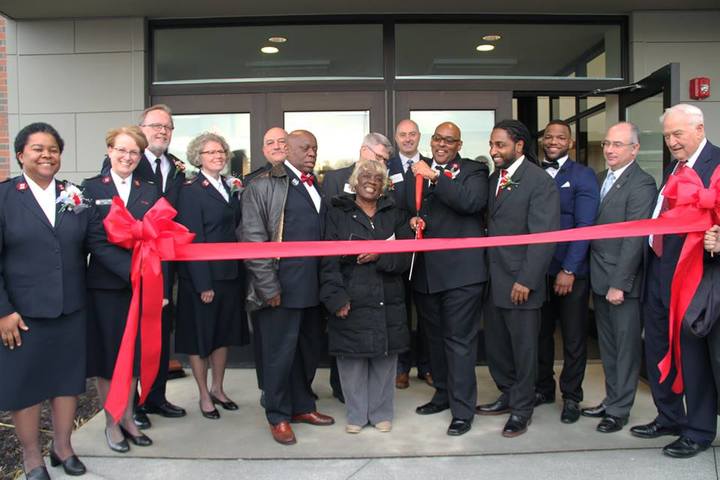 East Cleveland opens its first community center
City is one of the state's poorest areas.
By Neil Munoz –
The Salvation Army recently launched the East Cleveland (Ohio) Corps Community Center, its first ever facility in the city.
The 31,000-square-foot community center replaces the old Salvation Army facility in the Hough neighborhood. The new corps will offer a food pantry, hot meal program, worship services, a senior program and recreational programs for kids and young adults.
The project is part of a $35 million capital campaign to enhance and realign services throughout the Greater Cleveland area. The "Strength for Today, Bright Hope for Tomorrow" campaign will provide funds to upgrade four service facilities and expand services in the areas of greatest need. Still, setting up in East Cleveland figures to pose a number of challenges.
East Cleveland's population has fallen dramatically over the years, down 55 percent from 39,600 in 1970 to 17,843 in 2010, according to census data.
"The level of poverty rose as the manufacturing jobs left the city causing the community to look like an abandoned city," said Major Brian Glasco, East Cleveland Corps Officer.
The median household income is just $20,660 versus $48,849 statewide while the poverty rate recently hit 42 percent, compared to just 16 percent statewide.
Even more alarming—child poverty currently sits at 60 percent versus 23 percent statewide. "The community center is here to provide children and teens a place to go and provide them with social and spiritual development," Glasco said. "We want to promote hope, show love and offer resources and programs that the community can use." The community center even plans to bring the Cleveland Shakespearean troupe to perform a play this summer.
The Rose Centers for Aging Well, a subsidiary of Benjamin Rose Institute on Aging, has been offering older adults programming and hot lunches in East Cleveland since June 2015. The Rose Centers' move to its new home at The Salvation Army will also help it to expand programming, connecting even more older adults with opportunities and services that promote aging well, said Dabney Conwell, Executive Director of Rose Centers for Aging Well and Vice President of Benjamin Rose, in a statement.
In addition to the East Cleveland project, The Salvation Army opened the Zelma George Emergency Family Shelter in November 2016. A new corps in the Collinwood neighborhood also celebrated its ribbon cutting in March, and the West Park Corps Community Center is slated to launch in June.