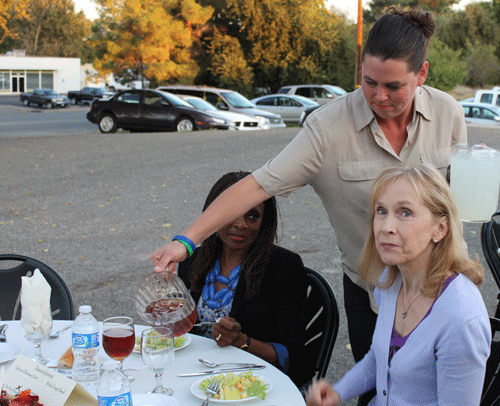 Depot Family Crisis Center 20th Anniversary Dinner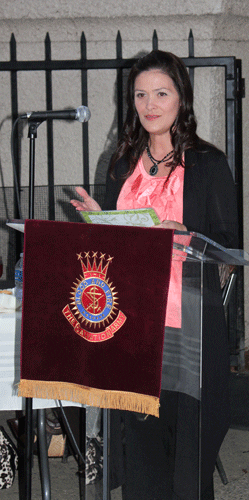 By Stefanie Vrapi
Many famous people have ties to The Salvation Army in one form or another.  Basketball players have refined their skills in our gymnasium facilities while singers and actors have learned performance art at Salvation Army day camps across the nation.  But perhaps some of the greatest success stories come out of Yuba City's Depot Family Crisis Center on a daily basis.
This year marks the Center's 20th anniversary of changing lives and reuniting families.
To celebrate this milestone, a formal dinner took included the area's top donors, local dignitaries and elected officials. Corps Officers Captains Thomas and Kimberly Stambaugh were awarded a certificate of recognition by the area's Supervisor and County Judge.
The judge eagerly spoke to the guests and discussed his day-to-day life as a judge.  "It tends to be quite emotionally trying," the judge said. "Every day we have to send drug offenders behind bars, when, in my head, I really want them to receive help from their demons, which a jail cell can't provide. This program does this for families."
For 20 years, The Depot Family Crisis Center has instilled a sense of family where there wasn't one. Broken families come through the doors looking for a place to live and rebuild their lives. This unique program invites an entire family unit to participate; it is a place where a father and a mother can learn how to raise a family together. Single parents with children are also welcome.
"I take great pride in knowing this program is often the first time parents are able to raise their own children," Thomas Stambaugh said.  "Many of the children within these families were being raised by the system prior to their parents' residency here. Now children are back where they belong, being raised by their parental figures."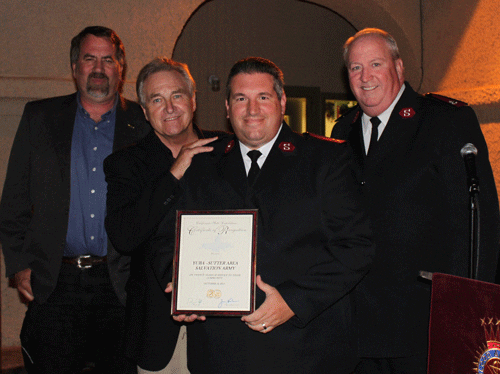 Program alumni delivered testimonies of great accomplishments and the valued possession of a sense of self and family. One female program participant said she hadn't really done much after completing the program—besides publishing two books and adding a few grandbabies to her credit.
The Salvation Army houses many unborn talents, including published authors.