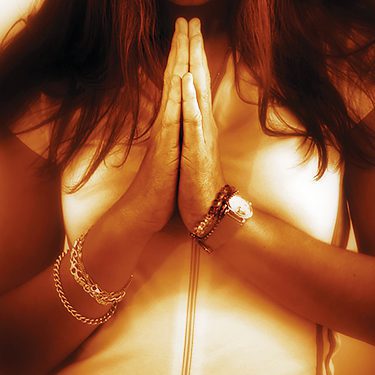 Covering the territory in prayer
A year of non-stop prayer across the West
By Mervyn Morelock, Lt. Col. – 
Give praise to the Lord, proclaim his name;
      make known among the nations what he has done.
Sing to him, sing praise to him;
      tell of all his wonderful acts.
Glory in his holy name;
      let the hearts of those who seek the Lord rejoice (Ps. 105:1-3 NIV)
The Western Territory launched a "Celebrate Jesus 24-7 Prayer" initiative in February, involving every corps in praying non-stop through Jan. 1, 2015, as part of the Centre for Spiritual Life Development's global call to prayer leading to the "Boundless" international congress.
Since the launch, four of the 12 assigned months have been covered and eight are preparing their turn.
Here are a few of the victory reports to date:
"The Celebrate 24/7 was refreshing and so good for my heart and mind. I spent a significant amount of time praying for my dad this year. Since this initiative I've been able to see the seed of prayer for him beginning to blossom.  I know this is God working in his life and I praise God for answering my prayer!"
"I had not really thought that I could do much praying with my daughter, who is 3 years old. I didn't think that I could focus on my own prayers if she was with me. I signed up to pray very early in the morning and my daughter never gets up early. That morning she woke up five minutes before my alarm clock. She was wide awake; there was no way I could get her back to sleep, so I took her with me. I didn't think that I would be able to really focus, but the Lord spoke to my heart. That prayer time was one of the sweetest times I have had with the Lord and also one of the sweetest times I've had with my daughter. Sometimes we need to be with others, including children, who can sweetly remind you what it means to focus on Jesus."
"I wrote a prayer card and spent an hour in prayer over them for my corps officer, divisional commander, territorial commander and the General. Not thinking I would hear anything back, I was told that the General received my letter and was sending me a letter in return. In the letter, he thanked me and gave me encouragement and some advice."
"When my turn came around to pray it was 2-4 a.m. I was energized. I needed this time to be alone with God. During my prayer time, I moved from the upper room to the hallways of divisional headquarters where artist renderings of all of the corps buildings are displayed. I had the privilege of lifting every corps and corps officer in prayer to the Lord using these pictures as a guide."
"The reality and joy is that prayer is always a focus and foundation of our ministry."
If you have a prayer request, send it to saprayerline@aol.com.