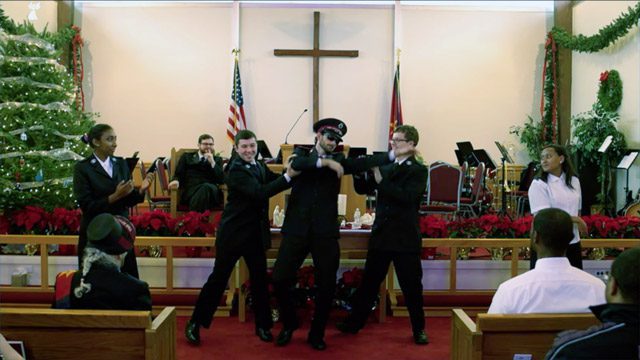 Corps Cadets nationwide to become BOLD moviemakers
Call for entries announced for first-of-its-kind film festival
By Major Frank Duracher –
Corps Cadet brigades in all four U.S. territories have been invited to try their hands at producing, directing and starring in their own short movie as part of a national contest that will culminate in the first-ever BOLD Movie Festival to be produced this December.
This festival is designed to test participants' creativity as they explore themes found in their curriculum, such as social justice, purity and sex, spiritual gifts, service, absolute truth, authentic faith and the church.
BOLD, which stands for Bible Study, Our Heritage, Leadership, and Discipleship, is a Corps Cadets leadership development program targeted at teenagers within The Salvation Army. It's designed to mentor and cultivate the next generation of Salvation Army leaders.
"There are a number of ways our corps cadets can deliver their message: art, photography, calligraphy, animation, drama, voice-over, dance, music—really, the sky's the limit," says Captain Keith Maynor, national youth secretary.
Rules are simple, but deadlines are approaching.
Each brigade should submit their film to their divisional youth secretary by May 2. By June 1, individual divisions will review submissions before passing them along to the territorial youth secretary, where selection will take place of each territory's top two entries, to be sent on to National Headquarters.
Submissions must be accompanied with a working link to an online version of the movie, whether that be on a personal website, YouTube, Vimeo, or other platform, along with any necessary passwords to view the link. Each film must clock in at eight minutes or less, and links must be active and working through October 2016.
Ultimately, all semi-finalists will move on to the National Christian Education Department, which is charged with determining the top eight entrants. These eight finalists will receive a professional post-production enhancement package before being distributed, along with promotional materials, as part of the BOLD Movie Festival to be held all across the country in December 2016. Every Corps Cadet brigade nationwide will receive the completed files and a small media kit, enabling each group to host the Movie Festival in their own community.