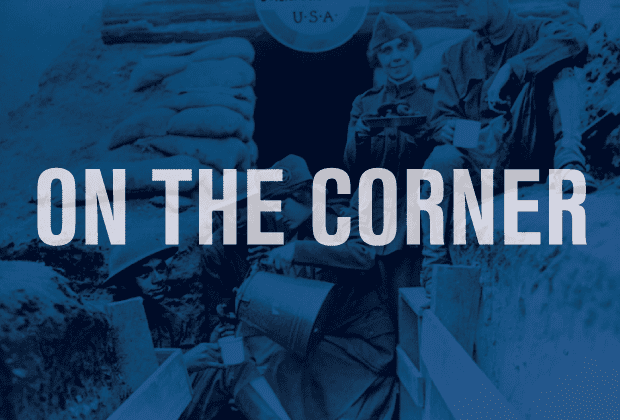 A eulogy to Harry Sparks
By Rob Docter, Editor-in-Chief –
My memories of Harry Sparks are all happy ones.
He leaves us with an after-glow of smiles, and
memories of experiences shared, of games won
and lost while growing the camaraderie of Army musicians.
When 13, his mother died. He "finished junior high school
and never went back." Harry carved his own destiny. He
was always his own man. With self-taught brilliance, and
hard knocks he learned what he needed to know. 
His life was wrapped up in banding. The band seemed to
supersede everything else. It brought a measure of order
to his life. He learned that pleasure demands commitment,
and that success requires hard work. He was a worker.
Harry was one-of-a-kind, unique, and yet totally involved
in an activity that stresses an orderly discipline, fitting in,
following the rules, skill—the product of dedication and
steadfastness. He was an excellent musician.
Harry lived on the poles of life's continua. He rarely played
in the middle. He never did anything slowly and always
showed up with humor, on time, non-critical of others, and an
ethic of hard work, finish the job, do it right, never slack-off.
He seemed an open book, but at the same time very private.
He never shared his inner thoughts or pressing needs. Nor did
he discuss personal issues. His form of personal privacy
disallowed communal talk yet demanded total involvement.
And so, for me, he is not dead; the memories live on
as the soaring sounds of a euphonium hover in our hearts and
trigger strong feelings of friendships that live deeply within
our souls, and float in bold, delicate beauty, above the band.
He lives on as the yellow, red and blue catches the wind
of an afternoon breeze and an Army band takes the roll-off.
"The Red Shield" echoes around the boulevard proclaiming
the meeting soon begins. Come and learn about grace.
Harry heard the story of the man of Galilee and marched and
played and lived the love of service to others throughout his
life. He believed in the scriptures and felt the harmony of
grace God delivered to man through his son, Christ.
He lives on whenever Tabernacle musicians gather
and speak with great affection using words of
friendly ridicule about Slippery, or Clyde, or Oz
and find Harry locked into the back of their minds.
Harry had his own roster of names for Tab bandsmen.
He called me Oz for reasons I never discovered, possibly a
bumbling television character on "Our Miss Brooks,"
but I choose to believe it referred to Alice's Wizard.
The last time I saw him, he seemed non-communicative.
I wondered, even, if he knew my name and said:
"Hey, Harry, it's me, Bob."  He looked up and said:
"Oh, Oz" in the same head-shaking manner he always used.
He loved the Army and he loved collecting its memorabilia.
It reveals the depth of his Salvationism and motivated him
to meet and speak to some of the Army's great composers
while seeking autographed copies of original compositions.
With great skill, he wrote a book: With a Thousand Bands.
The title comes from a line in the second verse of the song
"Joy, Joy, Joy, there is joy in The Salvation Army."
He dedicated the book to his "First Love, The Salvation Army."
Toward the end of the book, he wrote: "I'm looking at my
euphonium in its case; we have a great romance.
There's nothing like being a Salvation Army bandsman.
Do you suppose they will have euphoniums in Heaven?
Solid gold, no doubt. What a sound that will be.
 I'll be there!"