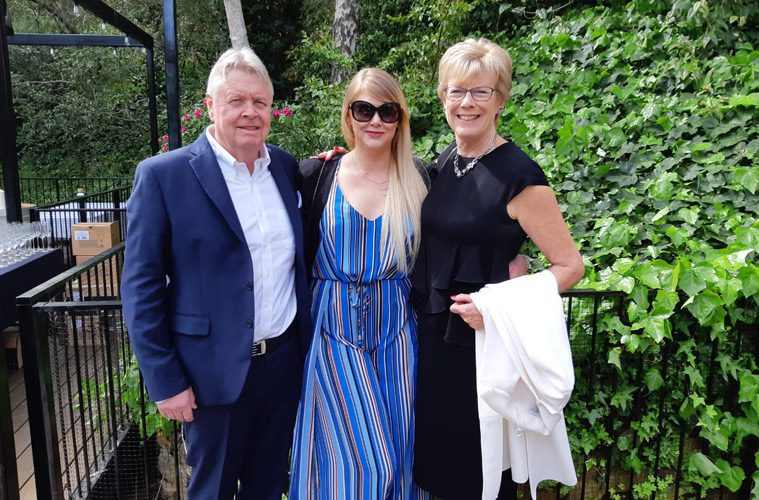 My heartbreak led to a global kindness movement
"The chances of you conceiving naturally are non-existent. The chance of us successfully harvesting eggs is also minimal."
I sat. Heart pounding. Palms sweaty. I began to feel the walls slowly start to come in on me. My breathing shallow, head spinning and hands clasped tightly in my lap like little weights—they held all the power to hold me down and resist the urge to leap out of my chair, wrap my tiny fingers around his throat and prevent any more of the ugly truth from escaping his lips. 
I sat and stared, gazing just beyond his shoulder at the picture of his perfect family. The reality that I may never have my own photograph sitting on my desk at home hit me, and I sank further into my chair. 
If I made eye contact, I knew it would be over. I knew the flood gates would open and I'd never regain composure, so I stared and thought about anything but being in that room, wishing I had cancelled the appointment. Not knowing the truth felt better—continuing to believe that I could have a baby. I wanted to be anywhere but here.
This appointment is a constant reminder to me that as people, we have little control over what happens to us. Yes, we do get to make decisions that will affect our lives in either a positive or negative way; however, we have no idea what will happen in between those choices that could dramatically alter the direction of our life.
After many years of recurrent pelvic cysts, I had little chance of conceiving children naturally and nobody seemed optimistic for in vitro fertilization (IVF). For most women, it's only a 70 percent chance, but for someone who has had my history, the odds were much lower. My husband, Matt, and I made the decision together, but looking back, I am sure we didn't have a choice.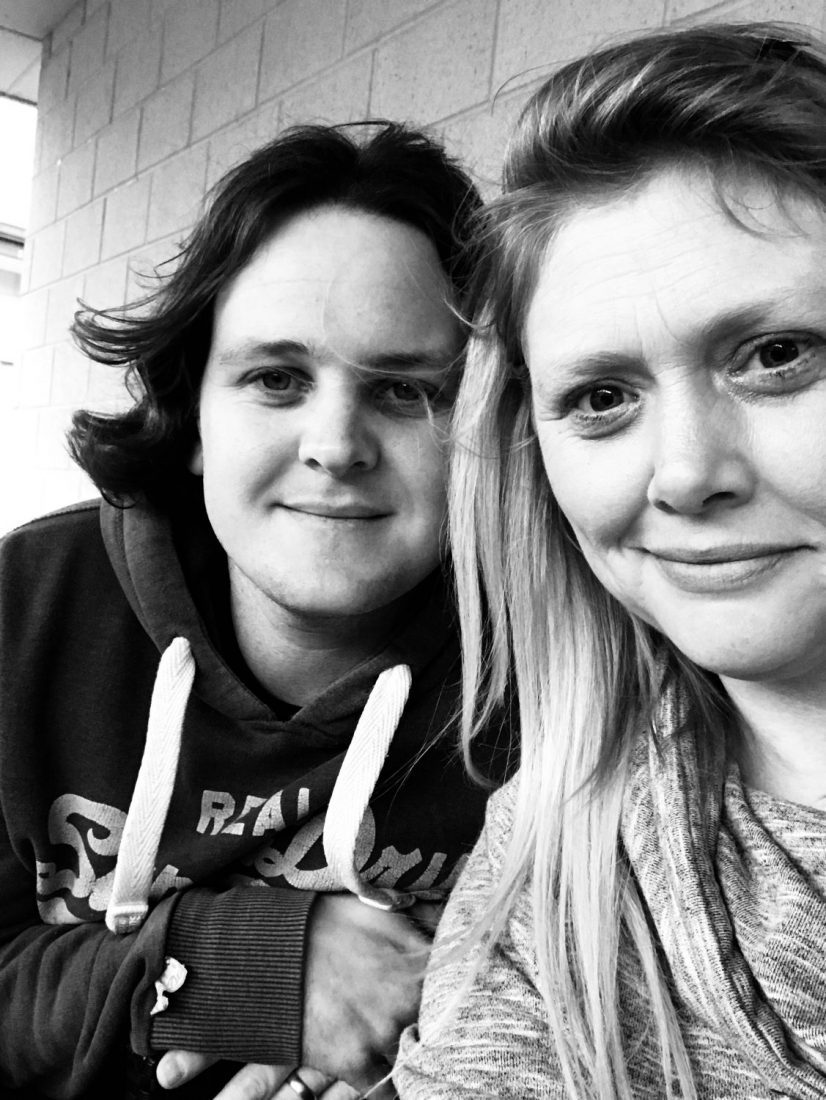 As someone who's lifelong dream was to be a mom, having someone seal a fate that didn't resemble the one I had planned, felt like a million little daggers were being bludgeoned into my heart. What was I supposed to do now? What were we supposed to do now?
I spent the better part of the last two years feeling numb and depleted. I had few tears left to cry and questioned why I was even here to begin with. What was the purpose if it wasn't to be a mom? I was left in a dark place trying to find meaning in something that seemed so unfair. I prayed. I cooked. I cleaned. I stayed awake for days on end. I avoided going out unless it was essential.
In a 3 a.m. moment of clarity, I realized I had two choices. One: to continue down the rabbit hole of self-pity and sadness. Two: to look at this as an opportunity to finally ask myself some important questions. I chose the latter, and with no expectation of response, designed and hid "kindness cards" in random places around my hometown of Perth that encouraged people to undertake a random act of kindness in the lead-up to Christmas in 2017. When I received 32 responses after hiding 50 cards, The Cool To Be Kind Project was born.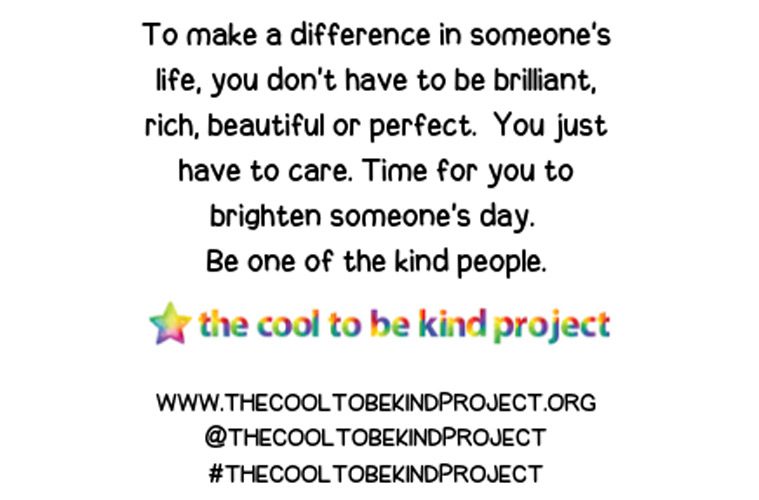 It's cool to be kind
The responses were astonishing. One man had his Christmas lunch money refunded, so he decided to take the homeless man he always greeted to lunch at a five-star restaurant. A shop owner helped a dear customer plant a rose in memory of his late wife. A lady, dying from cancer, believed she needed perspective and volunteered at a homeless shelter.
The incredible stories of kindness from strangers that flooded in were the inspiration I needed to officially launch The Cool To Be Kind Project as a global kindness movement.
Nearly two years later, my small moment of madness has recently gone global. I've received two international responses from people who have found the cards and one from someone who witnessed someone be kind.
I realized I have gifts to be shared with the world; these opportunities may not have presented should I have been able to be a mom. ​It's true that life hands us things that don't make sense at the time, but it's always our choice to find meaning and persevere. Through The Cool To Be Kind Project, I have begun to change lives.
What's your choice? 
We all can make a choice; to look at life a bit differently, maybe with a softer and kinder heart. More importantly, we all can build our best lives. Who knows if children are in my future? I'm no longer sitting around waiting for that to happen. Instead, I'm lending my nurturing ways to the hearts of others in the hopes that I can help them find their way out of their darkness and into the light of new dreams.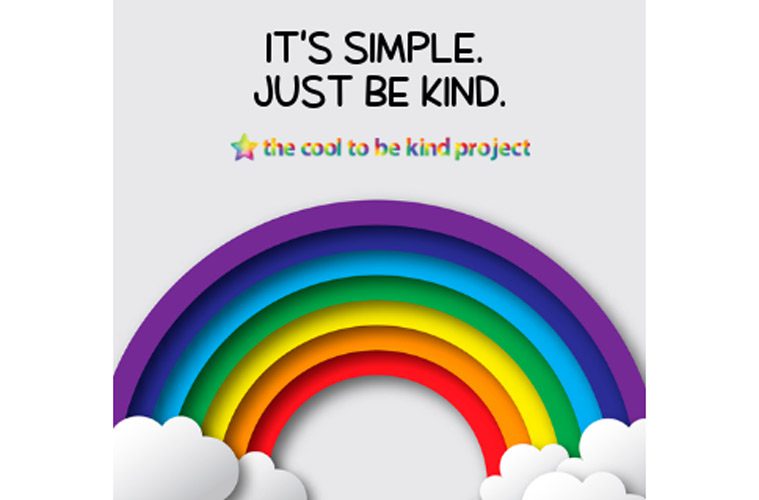 I've learned that things don't always turn out the way you planned, or the way you think they should. I've learned that there are things that go wrong that don't always get fixed or get put back together the way they were before. I've learned that some broken things stay broken, and I have learned that you can get through bad times and keep looking for better ones, as long as you have people who love you.
It may not be tomorrow or the day after that, but one day you will wake up and your heart won't hurt as much as when you went to bed.
---
Do Good: