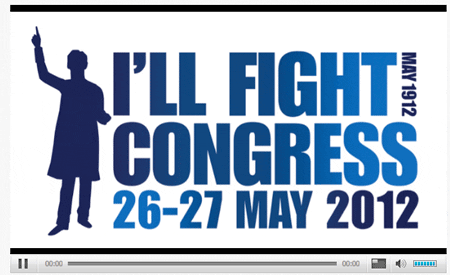 Congress Meetings to be Streamed Live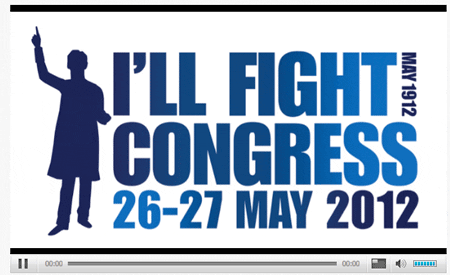 Salvationist and friends around the world can join together to commemorate the 100th anniversary of the promotion to Glory of Salvation Army Founder William Booth. Live webcasts will make the 'I'll Fight' Congress – organized by the United Kingdom Territory with the Republic of Ireland – a worldwide event. The congress is taking place at the historic Royal Albert Hall over the weekend of 26-27 May, under the leadership of General Linda Bond.
Event manager Melvin Hart says that song words will be on screen to enable participation 'just as if you were there'. He adds: 'A number of corps (churches) and centers are making arrangements to participate in the congress by showing this webcast live. Many will also join in from home and overseas. Our prayer is that God will pour blessings upon his Army as we celebrate and worship together under the ministry of General Linda Bond.'
The live stream – and further information about the congress – can be accessed at www.salvationarmy.org.uk/congress (streaming provided by the International Headquarters IT section).
Meetings will take place at 6pm on Saturday 26 May and at 10.45am and 3pm the following day (all times are British Summer Time, which is GMT+1). The Sunday morning meeting will include the installation of new territorial leaders Commissioners André and Silvia Cox by the General.
Each session takes as its focus a different aspect of The Salvation Army's International Vision – One Army, One Mission, One Message. The International Staff Band, International Staff Songsters and a massed youth chorus will participate throughout. The Saturday evening programs will include excerpts from the musical about William Booth's ministry, The Blood of the Lamb.