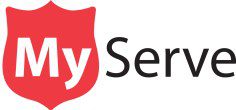 College scholarship applications coming due
Deadlines are looming for two substantial college scholarship opportunities available through The Salvation Army.
Still pondering where to head off to school this fall? Candidates for Booth University College—the only post-secondary liberal arts school aligned with TSA—who submit applications by March 31 for the 2016-17 school year can automatically be entered into the running for a number of scholarships.
Together, these scholarships could potentially reduce the cost of tuition to about $2000 a year—and that's in Canadian dollars (currently worth about 75 American cents each). In some instances, students need to provide extra documentation to qualify, but Booth requires neither the ACT nor SAT for admission.
Senior solider Salvationists in the Western Territory, meanwhile, can compete for The Salvation Army's MyServe scholarship, an annual program designed for those who intend to make a career working for TSA and have a clear sense of how their college degree will benefit their career vision.
Five new students are added to the MyServe program each year. Each receives a grant of $7,500 per year for tuition and educational expenses for up to four years. Applications for the upcoming term are due by April 1, 2016.
MyServe is a shared initiative between the Territorial Youth Department, the Territorial Education Department, and the Territorial Human Resources Department.