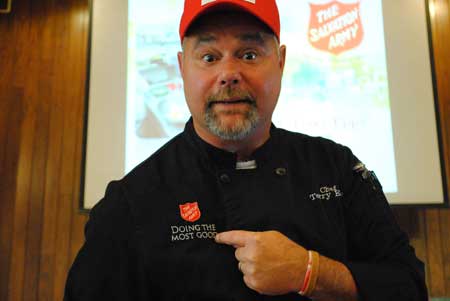 Chattanooga Culinary School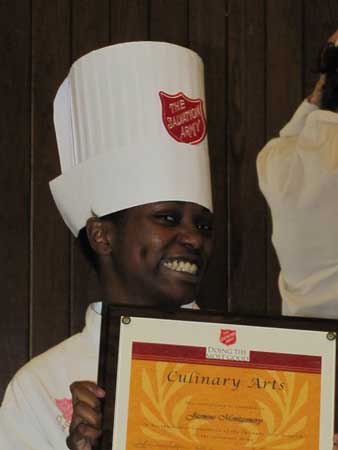 Three graduates of The Salvation Army of Chattanooga's School of Culinary Arts said, "Bon appétit," at their graduation ceremony Nov. 8.
The Chattanooga Salvation Army's School of Culinary Arts, under the direction of Chef Terry Epps, is a life-changing, 12-week job training/internship program. Chronically homeless and low-income persons learn the basic skills of food safety and meal preparation for entry into food services and re-entry into a life of worth and dignity.
The school's mission is "teaching culinary skills, promoting self-respect, building self-sufficiency and strengthening the individual and the family."
The students learn food/kitchen safety and sanitation, proper use of equipment including basic knife skills, cooking theory and techniques, serving methods, kitchen operations and even environmentally friendly gardening. The program culminates with a two-week internship in a local restaurant. Many students, however, secure employment by the time the internship phase begins and "intern" in their new jobs.
Through their lessons the students begin to impart their own style and creativity to their dishes, allowing them to move from simply making food to taking the first step toward a rewarding culinary career.
Since the first class in March 2010, 22 of 24 students have completed the school's classes, been "hatted" and received a certificate of accomplishment.  Moreover, 18 students found employment. Currently, 15 of those students still have jobs. Two graduates, still involved in job search, are serving as volunteers in the kitchen and in special projects. Five students who were homeless when classes began now live in permanent housing.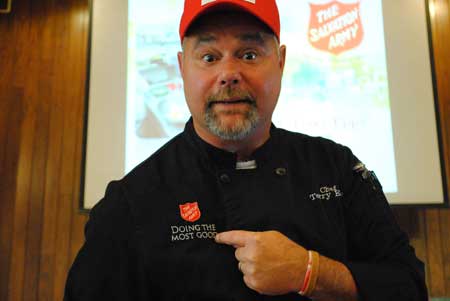 While written and cooking tests throughout the semester are forms of measurement—and earning a college-level certificate is a great achievement—real results come with changed lives. Observable changes in attitude, confidence, work ethic, personal accountability and over-and-above efforts to learn more and do more are noted by Chef Epps.
For most of their lives, his students have been told they won't amount to anything.
"I work to help them open up and bring out who they were when they were young and still had hope," he said.
He believes the ability to "change their lives by changing their circumstances" must be recovered and encouraged.