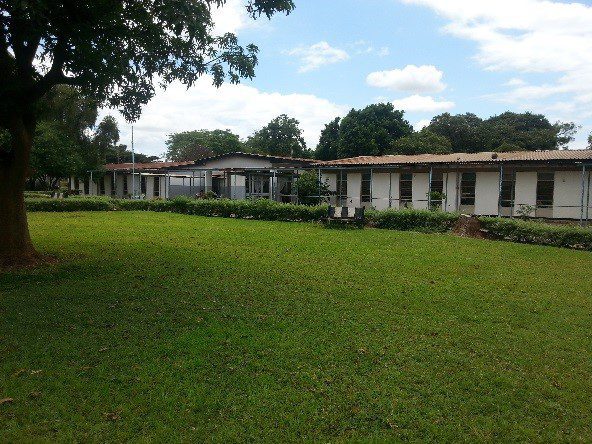 Cast out no more: the faces of Mitanda
By Karen Gleason –
The Salvation Army cares for seniors without family support at the Mitanda Home for the Aged in Zambia, where three out of four people live in poverty, unable to meet minimum nutritional needs.
Managed by Lt. Liane Newcomb, an officer of the USA Western Territory, Mitanda translates to "sheltering safe place." First established in 1948 as a retirement home for Copperbelt government workers, the home remains a safe place for elders referred by Social Welfare.
"When you see and hear the elders, you see the abuse and rejection—wanderers no longer accepted in their village or society," said Major Mary Mizinga, director of social services at Mitanda. "The moment they come to Mitanda Home for the Aged, their dignity is restored."
These are a few of the faces of Mitanda.  
Bongo Bongo (78): "I became a wanderer," he said. When his family members died, he was alone and neighbors alerted officials. "I was brought here. I am now living better than before."
Abel (86): "If I still lived in the village, I would have died by now. I had a wife and children in Solwezi. Health issues took my retirement payout…While in the hospital, my wife left me, taking what was left of our money, and turned our children against me with stories. I love living here at Mitanda Home; it has really helped me live well."
Boniface (78): "My nephew told me I was finishing the food in his house and began to mistreat me. I was forced to move out." A neighbor and caregiver at Mitanda Home, saw the abuse and referred him to the center manager. "The best part is that I'm accommodated and eat all the meals and am well. My nephew sees me today and admires the change." Boniface was enrolled as a soldier over a year ago and attends Kabushi Corps.
Rose (83):  "I don't remember what happened but I had a sword in my hand and my husband was dead." Rose called relatives who informed police. She was charged with murder and sentenced to life in prison. After serving 10 years, it was determined Rose was mentally ill due to years of abuse and was released. "Life in jail was hectic. I went back to Twapia. My older sister had sold my beautiful home and bought a mud house for me. There was nothing left of the things that meant the most to me. My life is different now than before. I have free food, there is morning devotions, and I don't live with the abuse of the past."
Vivian (68): "My husband beat me." Vivian went to the hospital for malaria tablets, and when she returned he beat her on the back and left her on the floor all night. An ambulance picked her up in the morning. "I decided to leave him. I came to live at Mitanda Home. I like the peace; everyone is so loving and the food is good. It's beef today." Vivian's children reside in Denmark.
Milia (unknown): "I became destitute after my husband died. I wandered around and others would offer help, someone different each day." Social Welfare brought her to Mitanda. "When I came here, people welcomed me. I like the security and relationships. I know I am cared for, have food, clothes, bedding and my little house [referring to her bedroom for the past 20 years]."