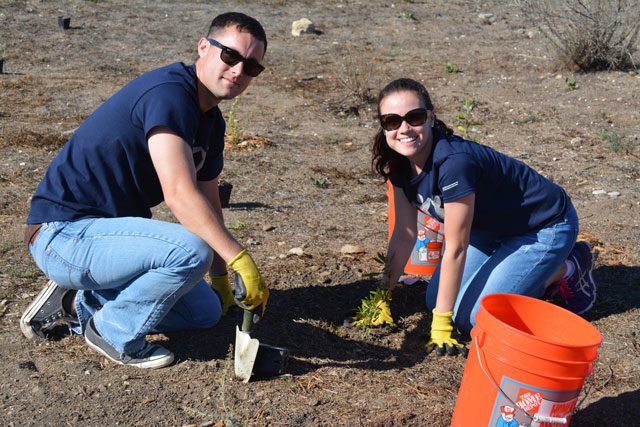 Cadets give back through planting
By Clarissa Ochoa – 
To help remove some of the invasive species that are overtaking the area in order to return it to a more natural environment, 30 Cadets from the College for Officers Training at Crestmont recently collaborated with the White Point Nature Preserve in San Pedro, Calif.
At the nature preserve Adrienne Mohan, conservation specialist, provided a tour and taught about the necessity of maintaining the land for future generations.
"Most of our open land has become overrun with invasive species which changes the entire environment for our native wildlife," Mohan said.
The cadets were given a lesson on how to properly garden and implanted more than 100 native plants. Large areas of the invasive species were also cleared to make way for future rooting. Overall, the cadets were provided an opportunity to bless the community, as well as learn the importance of giving back through service.