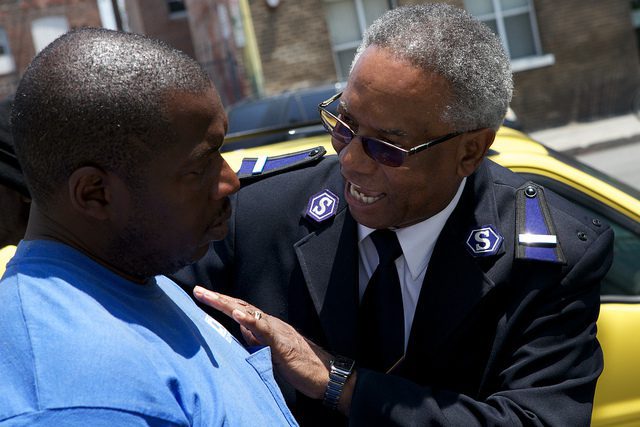 Salvation Army eyes vet housing in California
What the passage of Proposition 41 could mean for The Haven
By Vivian Gatica – 
California voters in June's statewide direct primary election voted in favor of Proposition 41, the California Veterans Housing and Homeless Prevention Bond Act, allowing the state to "sell $600 million in general obligation bonds to fund affordable multifamily housing for low-income and homeless veterans," according to the Official Voter Information Guide.
The Salvation Army Haven Program in Los Angeles already provides emergency housing to at-risk and homeless veterans, but Haven Director Jessica Brown-Mason said she hopes the passage of Proposition 41 will prompt The Salvation Army to explore adding permanent housing to its offerings.
"A project of this magnitude could be income-generating for long-term sustainability," Brown-Mason said. "Additionally, having The Salvation Army increase its footprint in the permanent supportive housing market would be in alignment with escalating our brand and market share within the local social services arena."
According to Brown-Mason, the measure complements the Department of Veteran Affairs (VA) Housing First model, which requires that supportive services be offered to homeless individuals and families in addition to housing.
"Proposition 41 may increase the level and demand of supportive services teams to support these individuals," she said. However, additional permanent housing and presumably fewer homeless veterans may mean curtailing emergency and transitional housing. Brown-Mason said that once the VA declares the end of veteran homelessness, or "Functions Zero Level," no additional shelters will be built and veterans will only be served with existing resources.
"I believe that this impact may be evident five to eight years down the line," Brown-Mason said. "There will always be a need for emergency and transitional services."
The possibility of offering permanent housing for veterans at The Haven would allow it to expand its services and increase its presence in the community, Brown-Mason said. The Haven is already weighing a partnership with the VA and other service agencies to implement the Assertive Community Treatment model, which links individuals with mental illness to psychiatric treatment, rehabilitation and support.
"The outreach efforts are designed to locate homeless veterans and link them to mainstream services, including the resources developed through Proposition 41," Brown-Mason said. She believes that local Salvation Army corps and Adult Rehabilitation Centers could also access these potential permanent housing programs and direct their veteran populations to them.
"The Salvation Army has an extensive Continuum of Care, as well as the most pronounced presence within the region," she said. "If [the Army] utilizes Proposition 41 funds and expands its presence in the development of permanent housing, it will strengthen its presence within the market."
In the meantime, Brown-Mason said the Haven will continue to work in partnership with the VA, exploring all options.