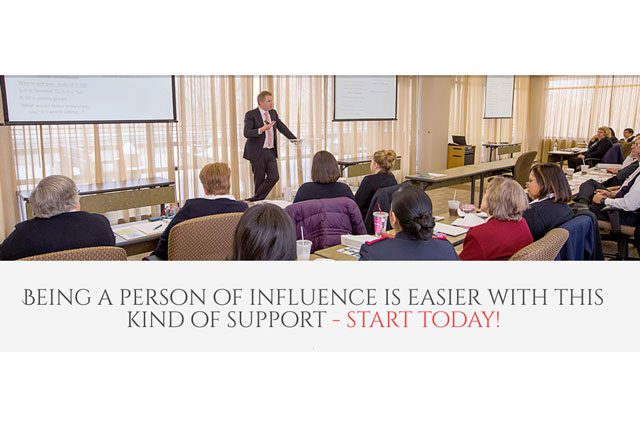 Building promoters
Train your team to grow fans of The Salvation Army
By Nigel Pugh –
A local mom took her child out of the humble Salvation Army daycare in a tough part of the city to send her instead to a shiny new facility down the street. Within six weeks, she asked if her child could return to the Army, because there, "the staff just don't care the way that you guys do here…and now I realize you're the best!"
This simple story illustrates how every time we serve guests in any area of ministry, we are The Salvation Army experience for them. It doesn't matter if the building is huge and beautiful, or economically challenged. Those we serve respond to people far more than to buildings.
In any setting, the question is: How well are we succeeding in creating clients who adore The Salvation Army, who think we're "the best" in their experience?
My 4-year-old's daycare is so good that I tell anyone I can about them. Yet they never get complacent. Every year they ask, "On a scale from 1-10, how well are we doing? If we score less than a 9 help us understand what we need to do differently to better serve you." It's based on a universal scoring system that should scare us, because a Net Promoter Score (NPS) assumes that if I score somewhere between a 0-6, I am not a fan and will tell others as much. I am a detractor of the center. Even if I score a 7 or 8, I'm not unhappy, but I'm also not impressed. I'm neutral. Only if I think the center is "the best" or I "love this place" will I score my experience a 9-10.
Having clients, members and guests who say they have a 9-10 out of 10 experience with us means they speak well of us to others, recommend us in social media reviews, and are less likely to complain when something goes wrong. This level of guest satisfaction can help us financially, and imagine how a corps can grow with such raving fans. Yet, this doesn't happen on its own.
So how are we training our people to be the best, and to create a guest experience to be proud of? To address this, the Eastern Territory developed guest experience trainings to equip frontline staff with what it takes to elevate the guest experience across Salvation Army programs. It's engaging, experiential and unforgettable.
Of course we also have guests who live with us in our rehabilitation centers, shelters, and more. These are often hurt souls, who can be particularly challenging to work with, no matter how much we care about them. To influence and reach hurting people, and have these client groups say how much they love The Salvation Army because of its impact upon them, requires a deeper level of guest experience training based on the TACT model.
Join the movement to create more raving fans of The Salvation Army by investing in guest experience training. In a real sense, our reputation—and more importantly, our mission and impact—depends upon it.
To offer your team free, Salvation Army-tested guest experience, transformation and impact training, email nigel.pugh@use.salvationarmy.org.
 
---
TACTful teams know that:
Talk                     What we say, our words, labels and phrases have great power.
Attitude How we say things communicates more even than words.
Compassion         Can melt the hardest heart, when we hold onto it daily
Transformation   Must be our relentless focus and goal in our centers.