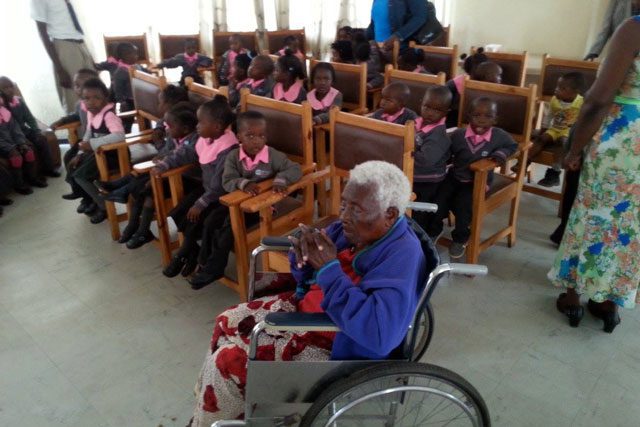 Bridging the generations in Zambia
Children visit the elders at Mitanda Home for the Aged.

The Salvation Army Mitanda Home for the Aged in Ndola, Zambia, sought to bridge the generation gap, welcoming the 3-5-year-olds from nearby
SOS Children's Villages International–Kitwe
for a visit.
Centre Manager Captain Liane Newcomb, a USA Western Territory officer serving abroad, said the visit was an educational excursion for the children, allowing them to interact with older adults.
"The kids did recognize that the elders are like their grandparents, many of whom do not have one and some are orphans," Newcomb said.
During their visit, the children learned the chorus "Jesus Loves Me" in sign language, which they picked up quickly, Newcomb said.
According to Newcomb, over 100,000 children just in Kitwe—
the second largest city in terms of size and population in
Zambia
—are
at risk, and SOS Children's Villages International does what it can to ensure every child has a loving home.
"We had the privilege to pray God's blessing and purpose in their lives," said Newcomb, who sees the potential for relationship building between the village and Mitanda Home.