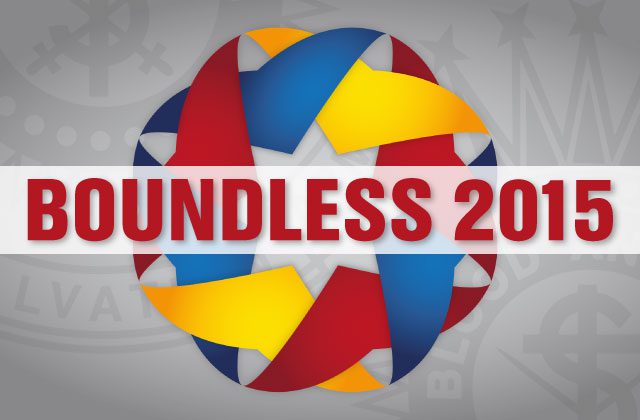 Opening rally set for celebration
As the international congress draws near, opening rally planner shares what to expect
By Jared McKiernan – 
The Salvation Army's international congress, Boundless – The Whole World Redeeming, will kick off July 1 with the opening rally, "A Joyful Army" at the O2 Arena in East London.
The session will commemorate the joyful manner in which The Salvation Army has spread the gospel over the past 150 years and challenge those in attendance to carry forward that mission.
With over 15,000 attendees expected, it figures to set the tone for the entire five-day congress.
"The purpose is to have a 'celebration of joy,'" said Lt. Colonel Allan Hofer, chief secretary for the Switzerland, Austria and Hungary Territory, who is planning the opening session. "We will tell the story of how God calls people first to himself, to follow him and go and proclaim the good news of the gospel. Then, we will look at the moment when the Booths found their destiny in the East of London, and as a result we will witness the expansion of the Army throughout the world as a result of that moment welcoming the nations."
The celebration will look at how God is working in people's lives today and listen to his message to today's world. "It will be a moment to unify us," he added.
While many will participate in the celebration firsthand, Hofer said those not in attendance can still get involved. First, by prayer; and second, by watching the live stream from the O2 and joining in worship.
When delegates leave the rally, Hofer said he wants them to feel "joyful, encouraged, renewed, and ready to do their part in the salvation of the world."
Here's a glimpse of what's to come at the opening rally:
A video clip of General Andre Cox's dream of an Army that truly "reflects the mind of Jesus," particularly in its ministry to the underserved

Commissioner William Roberts leading the opening song, "O Thou God of Every Nation"

The entrance of the Army flag, Olympic ceremony style, which will be taken to the stage and placed on a flagpole while the congregation sings Dean Goffin's arrangement of "O Boundless Salvation"

Three testimonies of being "saved by grace"

Five pre-recorded prayers from all five Salvation Army zones, plus tweeted prayers

The message, delivered by the General

transMission worship band performing "Christ for the World We Sing"

The International Staff Songsters and International Staff Band closing in song

Commissioner Joash Malabi leading the closing prayer and benediction in Swahili
      Doors open for the rally at 6 p.m. BST and the event starts at 7 p.m.