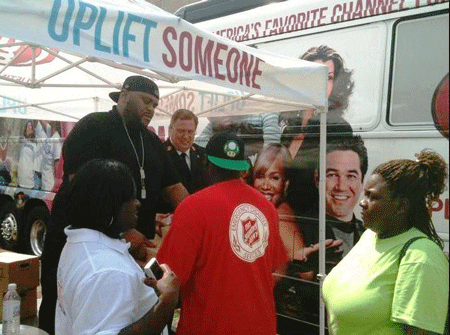 American Idol "Doing The Most Good" for tornado survivors
Wait a minute – was that American Idol Ruben Studdard at The Salvation Army in Tuscaloosa, Ala.?
You bet it was!
The singer helped distributed food and supplies to about 200 local families of a community that continues to rebuild following April's destructive tornadoes. The event was part of the Gospel Music Channel's (GMC) Uplift Someone America Tour.
From blog.salvationarmyusa.org