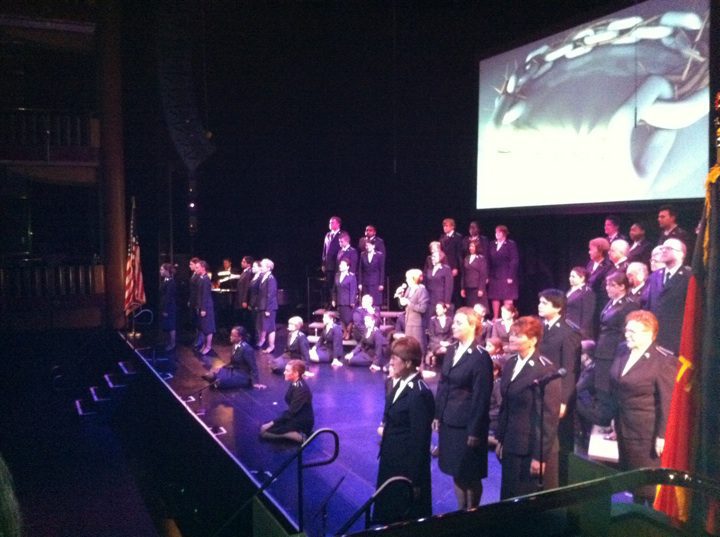 "Amazing Grace" shines in Cerritos
Last night at the Cerritos Center for the Performing Arts, the 60 voices of the Pasadena Tabernacle Songsters, under the leadership of Martin Hunt, presented a concert revealing the remarkable and saving "amazing grace" of Christ in music, dance, drama and testimony.
The group featured a number of soloists and varied their presentation with use of brass, percussion, choreography and visuals. The program, on the eve of the group's departure for a tour of New Zealand and Australia, concluded as Commissioner James Knaggs prayed for a blessing on the group's ministry.
Read a full review of the concert in the next issue of New Frontier, and find a flickr photo album from the concert here.