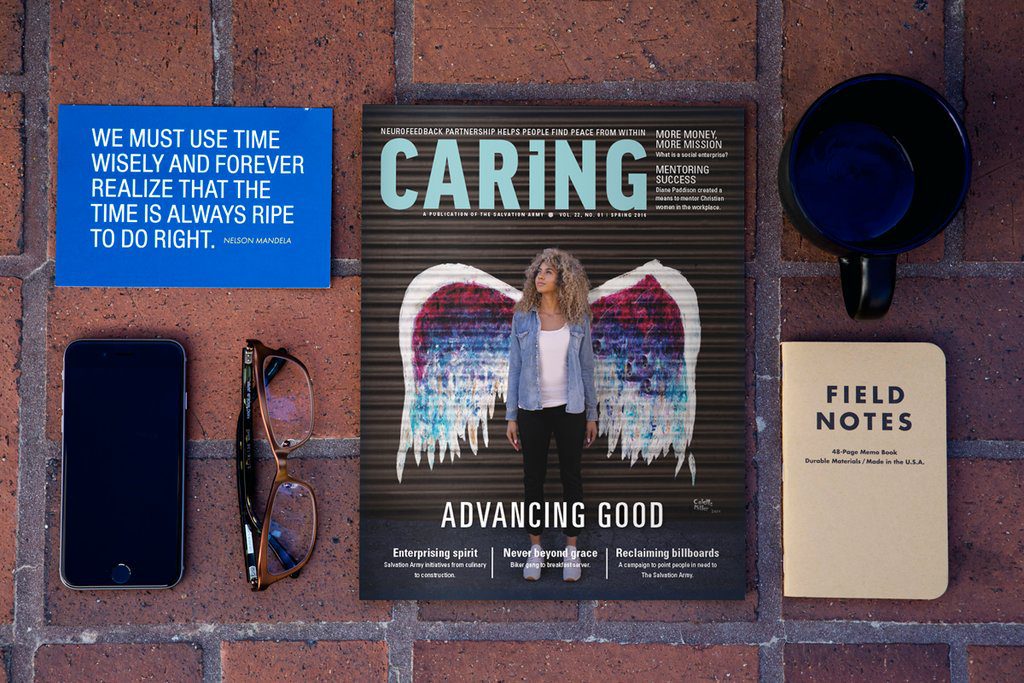 Advancing Good: Editor's Note
"What greater bliss than to look back on days spent in usefulness, in doing good to those around us."—Dorothea Dix
All around us, things are advancing.
Have you noticed?
Next-generation robotics are completing tasks from weed control to harvesting or helping patients out of bed.
Scientists are experimenting with "edits" to the genetic code of plants to make changes like increasing the nutritional value.
3D printers are printing human cells, creating living tissues that could be used in drug safety screening or tissue repair.
Drones are checking electric power lines and delivering medical supplies during emergencies.
And that's just a few technological advancements.
The Salvation Army is dedicated to advancing good, which seems like a tall order.
We hear it often: "What impact could I make? I'm just one person."
A simple compliment from a stranger can make you feel lighter and brighter throughout the day. A smile or wave can lift your mood. A kind gesture can make you want to do the same for someone else.
Eventually, the little things create impact.
Whether it's filling a mentorship gap in the workplace, re-claiming billboards to point people in need toward help or re-training the brain of an afflicted person, each story in this issue represents a way forward. For some, it's as simple as serving the community breakfast.
For we are God's masterpiece. He has created us anew in Christ Jesus, so we can do the good things he planned for us long ago (Eph. 2:10 NLT).
In your life and in your community, be always advancing good.