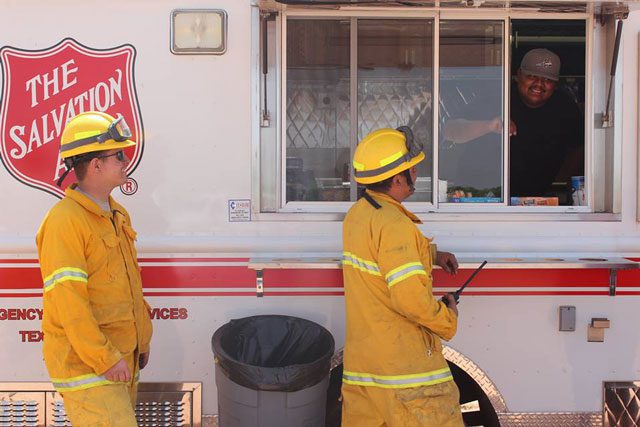 Salvation Army serves responders at Texas wildfire
Staff from The Salvation Army in Abilene, Texas, served firefighters and first responders at a wildfire threatening the small town of Buffalo Gap, located just outside Abilene. The blaze—named the Camp Barkeley Fire—began midday April 27 and is 60 percent contained. It has affected 1,600 acres.
Salvation Army personnel served meals, snacks and drinks from the disaster canteen (mobile kitchen) on April 28 and returned the next morning to serve breakfast.
[gss ids="7464,7466,7469,7468,7467,7465,7463″]
"We enjoyed the opportunity to serve the first responders working so hard to battle the fire in Buffalo Gap today," said a Salvation Army representative. "A big thank you to everyone who is dropping donations off at our location. We are definitely putting them to great use!"
The Salvation Army in Abilene is located at 1726 Butternut St, phone number (325) 677-1408.