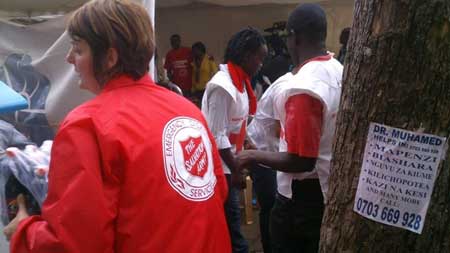 A message from General André Cox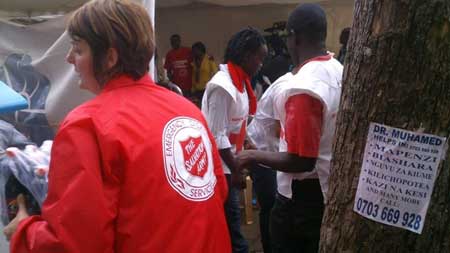 Kenya and Pakistan: A message from General André Cox
General André Cox writes:
Every Thursday at 7:30 am the Worldwide Prayer Meeting at International Headquarters is held in the International Chapel, on the first floor, just steps from my office. Elsewhere, I know that people gather in focused prayer on Thursday mornings as part of a wave of intercession that sweeps around the world. Prayer is a powerful tool and it is one that unites us with Christ and each other through his Spirit.
Barely two weeks ago I invited Salvationists around the world to pray for Syria and our emergency response personnel who will be deployed to Jordan. Today, in response to world events of the past few days, I invite you to pray for Nairobi, Kenya. Together let's pray for peace and for the victims who are recovering and the families who are mourning the loss of loved ones. Please pray for grace and calm and for the security officials working in tremendously difficult circumstances. I invite you to pray for Commissioner Vinece Chigariro and leaders of the Kenya East Territory and the Salvation Army emergency and disaster services team members working on-site with the military and police officials.
Let us also remember Territorial Commander Commissioner Alistair Herring and our comrades in the Pakistan Territory. These have been challenging days for the Christian Church in Pakistan. We thank God for the faithfulness of the Church and Salvationists across Pakistan. We also recognise that their faith has been tested by tragedy and chaos. Commissioner Herring has invited us to 'pray for the Christians of Peshawar, the ministry of compassion and comfort provided by Salvationists and for peace in Pakistan'.
Salvationists and friends, let us unite together in prayer today and on Thursday 26 September during the Worldwide Prayer Meeting – praying in particular for Kenya and Pakistan. Thank you for your faithfulness and partnership in ministry.
May God bless you each one.