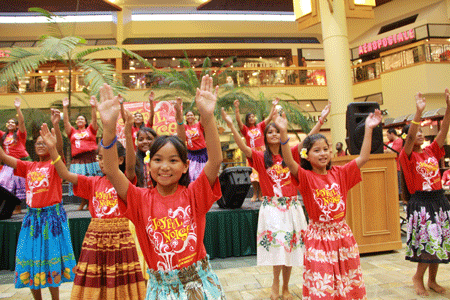 A 'Joyful noise' heard in Hawaii
Homelani Music School welcomes 101 students this year.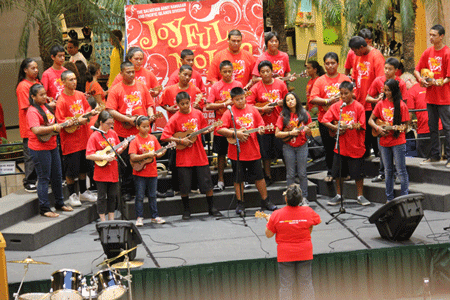 One hundred and one students from throughout Hawaii gathered to make a joyful noise at the Hawaiian and Pacific Islands Divisional Homelani Music School.
Led by Divisional Music and Creative Ministries Director Crystal Nakamaejo, the school included special guests Kevin and Jacqui Larsson, divisional music directors from Southern California, along with John Opina, Kathryn Loret and local music faculty members.
During the eight-day school, students participated in majors (brass, ukulele, guitar, timbrel and hula; electives (drama, hula, signing, timbrel, percussion, hip hop and gospel choir); and chorus, music theory and Bible lessons focusing on the life of David.
Jensen Tailo, 15, said: "Music school was a humbling experience for me. I came set on my own worldly goals. But God changed my heart midweek and truly blessed me. This year I really learned to trust God's will and the plan he has for me instead of trying to do things on my own."
"Homelani Music School enrollment has increased by 40 percent over the last three years," said Nakamaejo. "Children and teens come to a better knowledge of Christ and what it means to use their talents to glorify him. It is amazing to see how much growth happens in just eight days. Some students arrive never having held an instrument before, to being able to play a few tunes. And some come never having heard the gospel, to making a commitment to live their life for Jesus. It really is a life-changing experience."
A grand finale concert took place June 24 at the Windward Mall Centerstage, where students demonstrated their talents with family, friends and mall patrons, sharing this year's Homelani Music School theme, Make a joyful noise unto God, all the Earth! (Ps. 66:1 ASE).