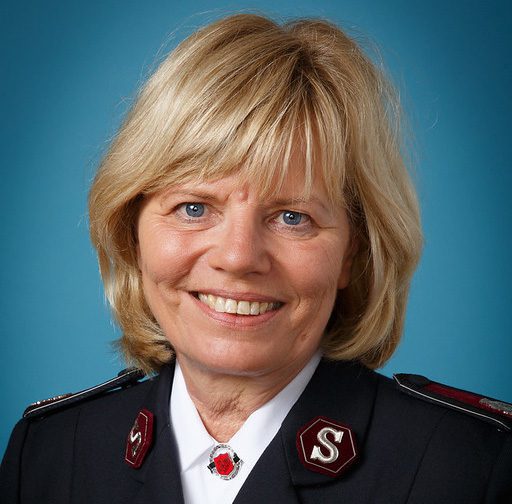 2018 High Council elects new President
History-making continues at 19th High Council  
After nominees for General and spouses left the council May 22 to prepare the answers to the questionnaire and write their speeches, the council reconvened to elect a new President to replace Commissioner William Cochrane, who had to step down from the role as a result of accepting nomination. This resulted in another historic moment for a High Council as Commissioner Birgitte Brekke-Clifton was elected the first woman to become President. Commissioner Clive Adams (Territorial Commander, Sweden and Latvia) was elected as Vice-President.
The final business of the day was to consider questions to be addressed to individual candidates. Those submitted by members were considered, reviewed and accepted or rejected by the council.
The morning concluded with the Chaplain leading members in the singing of "Thou Christ of Burning, Cleansing Flame." Commissioner Mark Tillsley (International Headquarters) prayed for the candidates and spouses, "our brothers and sisters," who were placing their lives on the altar in a very real way.
Speaking to a group of married women High Council members, Major Christine Clement asked what the nomination of the first married woman meant to them. The response was far ranging from giving dignity, to empowering them, showing confidence in women, and providing a great example to all women. 
Similarly, asking about the nomination of Commissioner Mnyampi, a Tanzanian and from one of The Salvation Army's youngest territories, the response was that it was good for Africans, showing that they are ready to be considered for such a level of leadership.
Finally, on a day of firsts, Cochrane became the first single male officer to be nominated, almost 90 years after the first single woman was a candidate for the office of General—Commander Evangeline Booth.
However, as much as there may be interest in the firsts and interesting facts from the 19th High Council, they will not be important when it comes to the election process. As it says in Proverbs: The lot is cast into the lap, but its every decision is from the Lord (16:33).