General-Elect Commissioner Linda Bond requested Commissioner Barry Swanson continue to serve in his present capacity as the Chief of the Staff.  The General-Elect has appointed Commissioner Sue Swanson to serve as the World President of Women's Ministries effective April 2.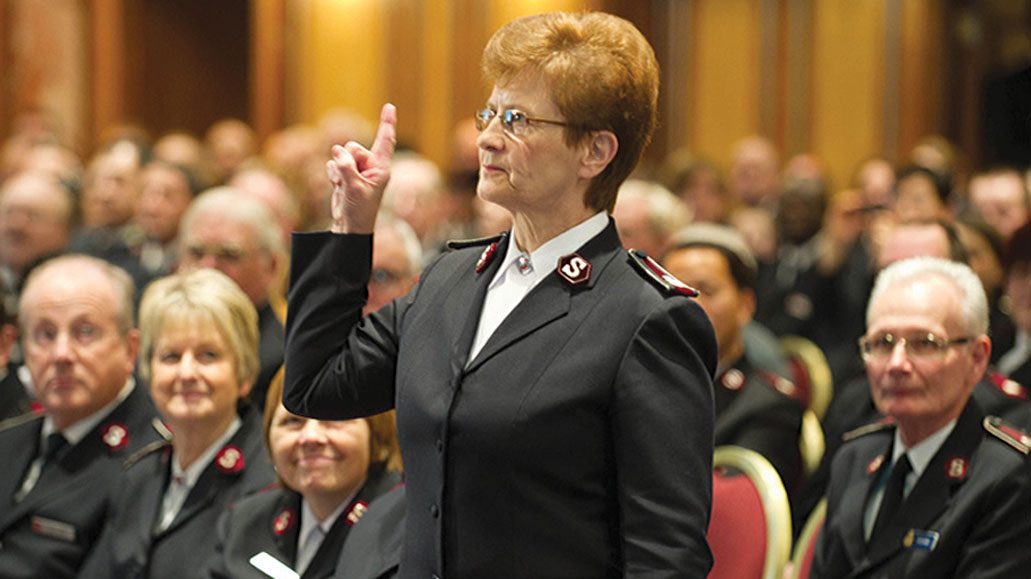 In her first interview since being elected the next international leader of The Salvation Army, General-Elect Commissioner Linda Bond responded to the questions of Lt. Colonel Laurie Robertson, international communications secretary, editor-in-chief and literary secretary.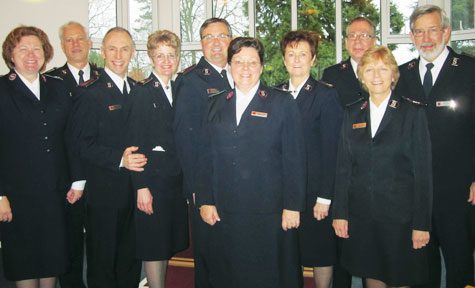 "My wife and I left London with the strong conviction that we elected the right person to be our next General. We prayed a lot. We discussed a lot. Then we voted, several times. In the end: the right person. 
I couldn't let the promotion to Glory of Andy Miller slip by, smothered with the excitement of an election of a new General, without comments concerning my friend Andy Miller—a commissioner in The Salvation Army and one of the finest
Above all else, guard your heart, for it is the wellspring of life, advises wise King Solomon (Prov. 4:23 NIV).
I'm curious to know if anyone has ever conducted research about where people sit in church. I mean, no two seats are the same, right? Left side, right side, front or back of the room? The view is different, obviously,
I love to sing. My taste in songs is very eclectic, ranging from folk to classical via country and rock. However, I am not a singer—my wife and children will tell you that I sound like a strangled frog. Nevertheless,
Boarding my flight to depart from the island of Oahu, Hawaii, I am awestruck by both the beauty of the land and the people. I have often thought of the Hawaiian ohana (family) and this last week I have been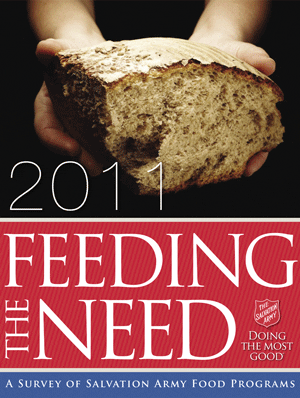 The Salvation Army National Headquarters surveyed over 30 of its U.S. food assistance programs from Oct. 20, 2010, to Nov. 22, 2010, measuring demand for services, food supply and donations. The results, released Jan. 18 and titled Feeding the Need,
Preventing homelessness and serving the needs of those at imminent risk of losing housing—or already homeless—is a top priority at The Salvation Army Grass Valley (Calif.) Corps, led by corps officers Captains Donald and Martha Sheppard.
Cynthia Sutter-Tkel, social services consultant for the Golden State Division, shares an experience during a client interview, part of the Social Services review of the San Francisco Family Services Department.