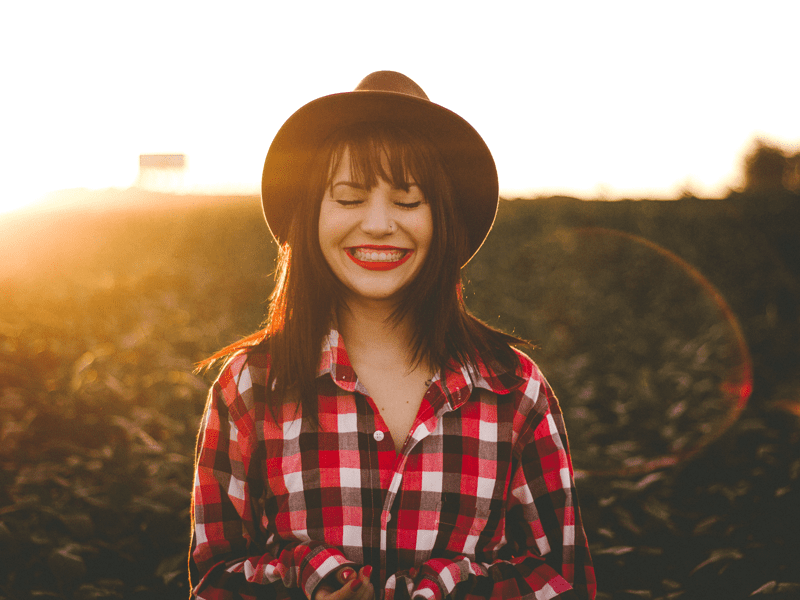 18 quotes to inspire you to be the light
We all hope to make positive changes in the world, but sometimes we feel stuck or as though our good deeds aren't making a difference. We wonder whether our efforts even matter. In the grand scheme of things, what difference can one person really make? But think about how you can inspire one person, and how that person can inspire another, and on and on. Even if it's doing something small, the more of us that care about helping the world improve, the better the world will be in the future. Together, we can all make a difference, even if sometimes it feels impossible.
Here are 18 quotes on making a difference, in case you need a little extra motivation:
"You cannot get through a single day without having an impact on the world around you. What you do makes a difference, and you have to decide what kind of difference you want to make." – Jane Goodall
"Act as if what you do makes a difference. It does." – William James
"For you will certainly carry out God's purpose however you act, but it makes a difference to you whether you serve like Judas or like John." – C.S. Lewis, "The Problem of Pain"
"Small acts, when multiplied by millions of people, can transform the world."
"Everybody can be great, because everybody can serve. You don't have to have a college degree to serve. You don't have to have to make your subject and your verb agree to serve. You don't have to know about Plato and Aristotle to serve. You don't have to know Einstein's "Theory of Relativity" to serve. You don't have to know the Second Theory of Thermodynamics in Physics to serve. You only need a heart full of grace, a soul generated by love." – Martin Luther King, Jr.
"Service doesn't have to be big and grandiose to be meaningful and make a difference." – Cheryl A. Esplin
"To make a difference in someone's life, you don't have to be brilliant, rich, beautiful or perfect. You just have to care." – Mandy Hale
"I am a little pencil in the hands of a writing God who is sending a love letter to the world." – Mother Teresa
"Be brave enough to start a conversation that matters." – Dau Viore
"We grow closer to the Savior as we, out of pure love, serve others for Him." – Henry B. Eyring
"At the end of the day, it's not about what you have or even what you've accomplished…it's about who you've lifted up, who you've made better. It's about what you've given back." – Denzel Washington
"I slept and dreamt that life was joy. I awoke and saw that life was service. I acted and behold, service was joy."  – Rabindranath Tagore
"Do all the good you can. By all the means you can. In all the ways you can. In all the places you can. At all the times you can. To all the people you can. As long as you can."  – John Wesley
"God puts people in our path on purpose, so we can be a blessing to them. Every morning we should say, "God show me my assignment today."
"We can't help everyone, but everyone can help someone." – Ronald Reagan
"Our fingerprints do not fade from the lives we touch." – Judy Blume
"I always wondered why someone doesn't do something about that. Then I realized I was somebody." – Lily Tomlin
"If you truly pour your heart into what you believe in, even if it makes you vulnerable, amazing things can and will happen." – Emma Watson