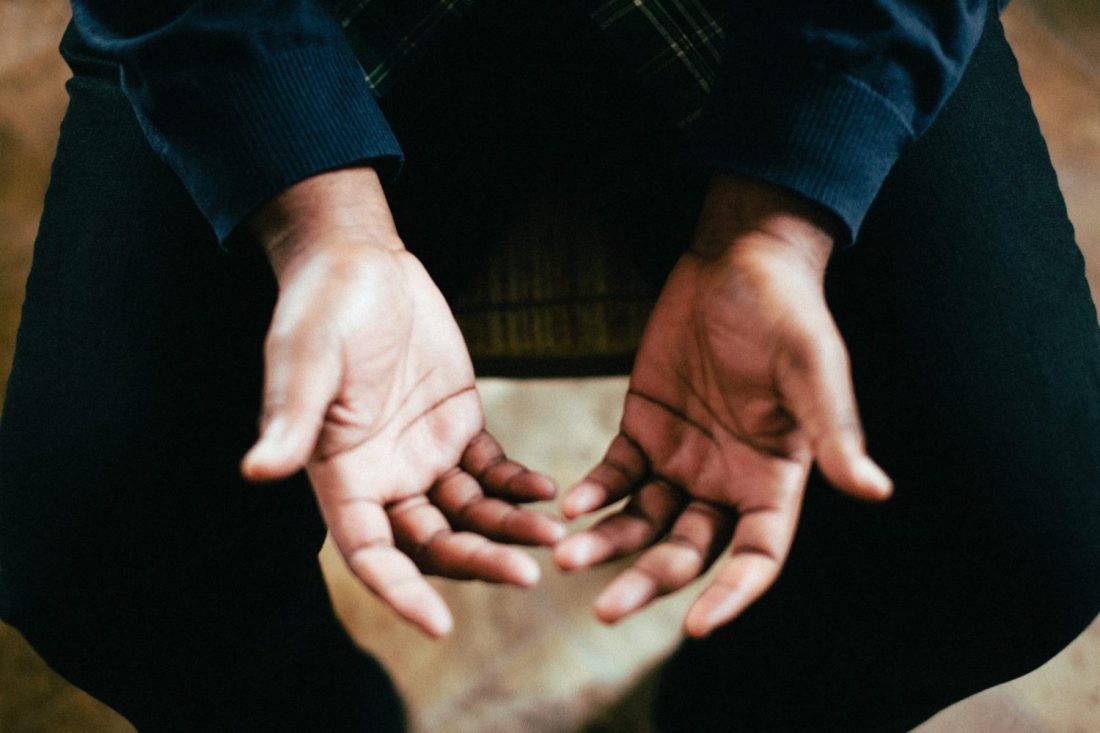 You owe me, God
"How's Tim?" would be my anxious, recurring question to my wife Win in those calls from overseas. The first signs of my son's Crohn's disease (an inflammatory bowel disease with no known cause and no known cure) had appeared in his mid-teens. Although our son enjoyed periods when the discomfort and pain eased, the respites were short-lived.
In the early days of his struggles, I was the International Director of Operation Mobilization (OM), a global missionary organization that demanded considerable travel and many weeks at a time away from home. But I would always try to phone home each day, however briefly. Frequently, the news would leave me crying out to God, "Please give Tim grace to endure this and help Win to bear the brunt while I'm away." I felt helpless.
Then the nagging questions would start: "Is this really the right job for me? Really? Particularly with Tim's illness being so unpredictable and severe?" For instance, on one occasion, I had been preparing for OM's General Council, the major gathering of our far-flung missionaries in one venue every three or four years. Not only had I spent months sorting out the agenda and papers but I had also spent weeks on the message from Scripture that I was convinced God wanted me to share with our missionaries. My plans were well advanced, we had purchased our travel tickets and everything seemed to be developing nicely. Then the news that I was secretly dreading hit like a bombshell: Tim was seriously ill.
Immediately, I knew where I needed to be: at home with my son. Things deteriorated and Tim's first operation became urgent. The day approached and my emotions became more churned up. The afternoon before the operation I went for a run. It was my usual route of around six miles; I ran it faster than ever before. Perhaps I was motivated by a cocktail of feelings: anger and worry were very much in the mix. How can I describe the relief when I heard that the operation had gone well? When Win and I visited Tim, we saw him not only alive but also apparently enjoying every moment of the "high" from his pain medication!
But our elation was short-lived. Tim began to feel ill and had to take an anti-sickness drug. We didn't know this at the time but it was, ironically, this drug that provoked the most violent reaction in his body. There followed about 36 hours of uncertainty and fear for us all, and fresh agony for my son. He struggled to breathe; he was biting his tongue and his body was writhing out of control. A variety of consultants appeared but none could identify the problem. Sitting beside him, I desperately encouraged him to breathe. I cried out to God to intervene. At one point, my brother arrived with oil to pray for Tim's healing, as prescribed in the New Testament in the epistle of James.
As the hours passed, I was shocked by something else that was disturbing in a different way. There seemed to be no improvement. Indeed, the symptoms seemed only to be getting worse and I was beginning to think the unthinkable: "These might be my last few hours with my son. God, you can't allow this," I protested. "I am your servant and I have sacrificed for you. You owe me . . . You just can't let this happen!
"You owe me…You just can't let this happen!"
Confidently, I had preached in my sermons, "God is sovereign and good; you can entrust your life, your family, your future into his hands." Now, admittedly, I thought I really believed this but, when the rubber hit the road, there I was wanting my own way, unwilling to bow to the sovereign God. Yes, I was absolutely right—and it was quite normal—to cry out to him for healing and intervention, but I wasn't giving him any options, just insisting that he did things my way. I knew best and there was only one outcome I would be prepared to thank him for.
After those 36 hours, a young consultant came into the room. "I've seen this before," he commented and proceeded to give Tim an injection. Normality returned; there was relief and gratitude all round—we breathed easily again. As I write this, I am deeply conscious that there might be readers who have suffered similar traumas but without the result I have described. I pray sincerely that there might be comfort in what follows in this book for you.
As I later reflected on those 36 hours, I realized with shock and sadness that an entitled way of thinking—some-thing which I had often warned about in my preaching—had ruled supreme in that small room: "I have done this for you. I expect a response, a return on my investment!" Entitlement thinking, as I will call it in this book, didn't just rule in that room. During my travels over the past 45 years, I have regularly stayed in places where you cannot turn on a tap and be guaranteed water that is safe to drink. Yet, back at home, I am likely to take clean, harmless water completely for granted. I live in a developed nation and, if I am paying my taxes, then, surely, I'm entitled to enjoy such things as safe drinking water, aren't I? And I'm not alone. Recently, a missionary to an African nation, experiencing some of the daily frustrations of life, wrote to a Westerner, "I have realized that entitlement has been the root of my difficulties in giving thanks in all circumstances."
Never again would I want to relive the experience by Tim's hospital bed, but I'm not proud of my attitude either. You see, I'm not as grateful as I thought I was, not as submissive to a sovereign God. It's for this reason that the subject of gratitude fascinates me and why I have taken time to research it in depth. In the words of one of my earlier books: discipleship matters.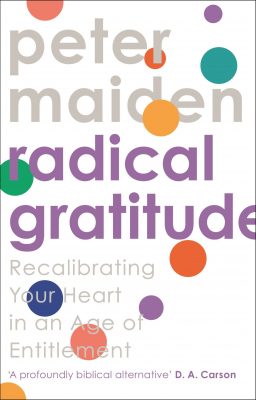 Adapted from the introduction, "Thirty-six Hours," taken from "Radical Gratitude: Recalibrating Your Heart in an Age of Entitlement" (InterVarsity Press, 2020) by Peter Maiden. Used with permission.
---
Do Good: