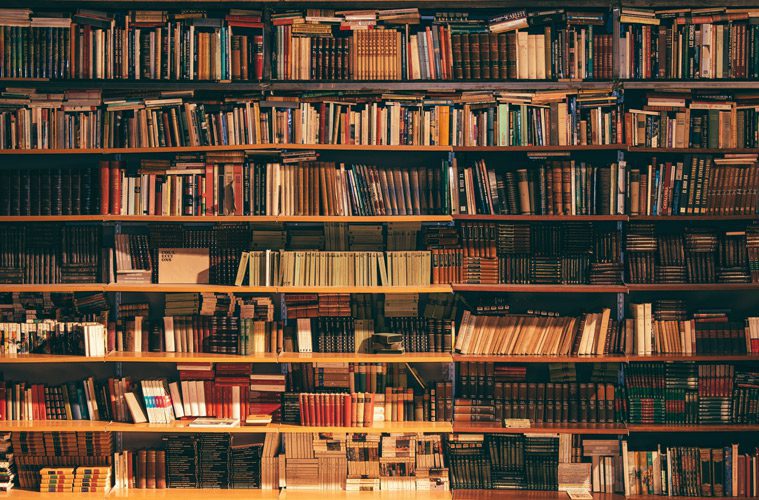 Oh, where a library card can take you
The bulk of my education has come from something I can fit in my wallet. As a little girl, I got my first glimpse at what true passion feels like when I got a library card. I will never forget the feeling—a little me with a blonde bowl haircut carrying a stack of picture books and holding hands with my grandma—eager to get home and dive into the stories.   
Even with a love for books, I struggled with traditional schooling. Books have always shown me that there are different ways to live and so many perspectives to learn from. My love for story made it hard for me to settle on just one thing. I wanted to live as many lives as possible and experience everything.
This has not changed as an adult, and luckily my work with The Salvation Army feeds this appetite I have for constant growth and change. I have worked in children's programs and Spanish-speaking ministries. I have rung bells for kettles and served hot meals to the homeless. Now, working on an administrative level, I'm exposed to so many different aspects of what the Army does. I get emails from officers and directors of programs sharing their stories of success, projects in the works and the communities they are serving. 
But sometimes I doubt myself. I doubt what I'm doing and what I've done, I judge myself for not having followed a linear path in life. Most of the time, the dots don't seem to connect at all. I like the idea of this and then the idea of something else and it all seems incredibly messy. 
My all-over-the-place interests have made life complicated but also truly beautiful. Still, I struggle.
Last night, I began reading a book I checked out of the library called "Banker to the Poor" by Muhammad Yunus, a Bangladeshi professor who has made great strides in social entrepreneurship. He even received the Noble Peace Prize for his work in microfinance—the distribution of small loans to empower the disadvantaged who want to build and sustain businesses. In his book, he details his upbringing in Bangladesh alongside the country's history and fight for independence, how the country struggled with supporting women, and how he wanted to help women have access to financial independence and sustainability. 
Reading this, I felt myself sit up a little straighter. Prior to this, I had no knowledge of Bangladesh. I'm ashamed to admit my knowledge of Pakistan and India's histories are also not strong. This reminded me why I love libraries so much though. Libraries empower people to take initiative, take out books that interest them and to teach themselves important things about our world—at no cost.
All this made my insecurities flutter away.
Then this morning something amazing happened. Something I like to call "a wink from God."
As I scrolled through work emails, I saw one from our development director sharing info about The Salvation Army's "Trade for Hope," which highlights products made by artisans in Bangladesh, Kenya, Pakistan and Moldova. I went to the website and learned that the Army has a long history with these countries, especially Bangladesh where women took part in trainings for specific trades in the nineties. Bangladesh! The country I was learning about for the first-time just last night. I had never heard of Trade for Hope or maybe I just wasn't paying attention? Nonetheless, it called out to me. 
This tiny sign reminded me that all my exploring does mean something concrete even when it seems like the opposite. 
Without fail, the dots connect at a moment's notice; God seems to make sure of that. And so, I feel proud to be the girl who has learned from books and life. I trust that my heart and curiosity will always take me to the place I need to be. For now and always, that will be the way it is.
---
Do Good: 
See more about The Salvation Army's

Trade for Hope

and shop goods made by artisans around the world.

If you'd like to make a monetary donation, please click here to make a gift.
Text 'GIVE' to 52000 to make a $10 donation to The Salvation Army. This will automatically add a one-time donation to your next mobile phone bill.
For information about volunteering, please visit volunteer.usawest.org.
To learn more about how to support The Salvation Army's relief efforts, please click here.
Download our latest Scripture series, God With Us, written from quarantine.