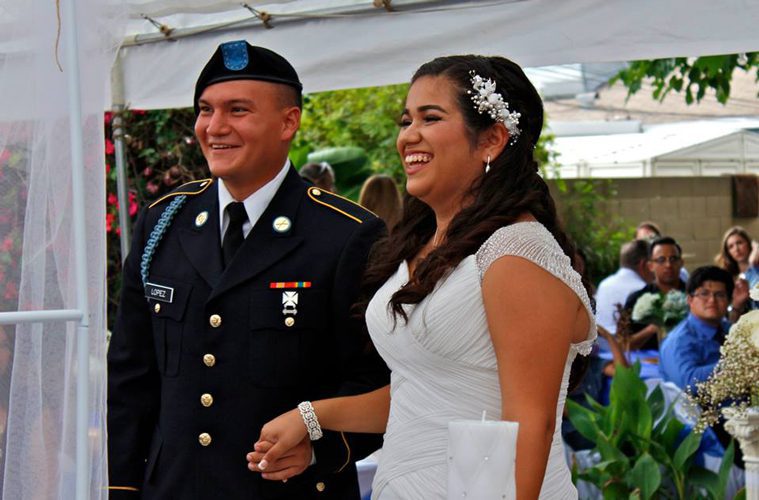 What it's really like to be married to a soldier
When my husband, Erik, joined the military, I didn't know what to expect. We had dated for several years before he enlisted in the U.S. Army, and he proposed while in basic training. Our marriage happened like many military marriages do—quickly.
We found out there was a high possibility of him deploying very early on in our marriage and we wanted to soak in every minute of time together before that happened. So, with the help of our family and friends, we planned a wedding in 30 days.
It's been nearly four years of being married, and so much has happened since then—from moving to our first home in Louisiana, to Erik deploying and the birth of our daughter, Emma. I've learned many lessons and we've overcome challenges that have made our marriage stronger.
But being married to a soldier is not like it is in the movies or on TV. It comes with tears, laughter, stress and an endless amount of uncertainty. Here is what it's really like.
It's a rollercoaster of emotions
I think I felt more emotions throughout the three and half years of my husband's active-duty enlistment than I had my entire life. A lot of them I felt during his deployment to Afghanistan in 2016.
I was still very new to military life, and had not completely adjusted to it yet. So when he left, it definitely took a toll on me, and the reality that he was going to be gone for a while really hit me—along with so much sadness. I also felt worried and anxious a lot of the time because of the danger that comes with a deployment.
Other times brought me the happiness I needed to get through the difficult emotions. A lot of it was little things like phone calls from my husband and hearing his voice, and the very rare video chat session. But the excitement I felt when he came back home was amazing.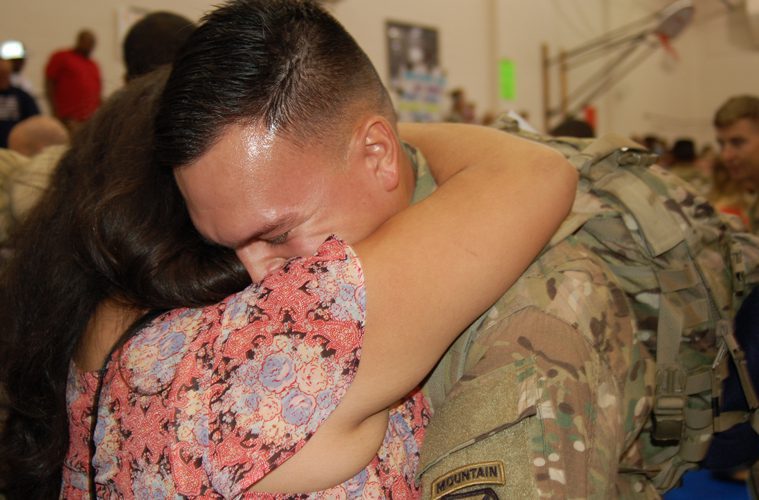 You have to always expect the unexpected
Married life in the military taught us to expect the unexpected. We never knew what would happen next, so we learned to always be prepared and adjust to whatever else came with U.S. Army life.
One such instance was when I found out I was pregnant with Emma a week before Erik's deployment. Luckily, he was back in time for her birth. But he almost missed that, too.
I went into labor while he was gone on a long ruck march for work, and to top it off, he was not allowed to have his phone on him. So, I drove to the hospital myself, yelling out to each soldier I saw marching along the way to see if they knew my husband, but I did not have any luck.
I waddled up to the labor and delivery wing of the hospital and hoped for the best. But as he marched in to his unit's headquarters, he got the news. He ran to his car, drove as fast as he could and made it just in time. It made for a memorable birth story.
You are apart—a lot
Along with deployments come lots and lots of training to prepare for missions. So military married couples have to spend a lot of time apart.
My husband was typically gone at least one to two weeks out of every month for training. And it's something I never quite got used to. But it comes with being married to a soldier. It's what is expected of them, so you have to learn to cope as best as you can.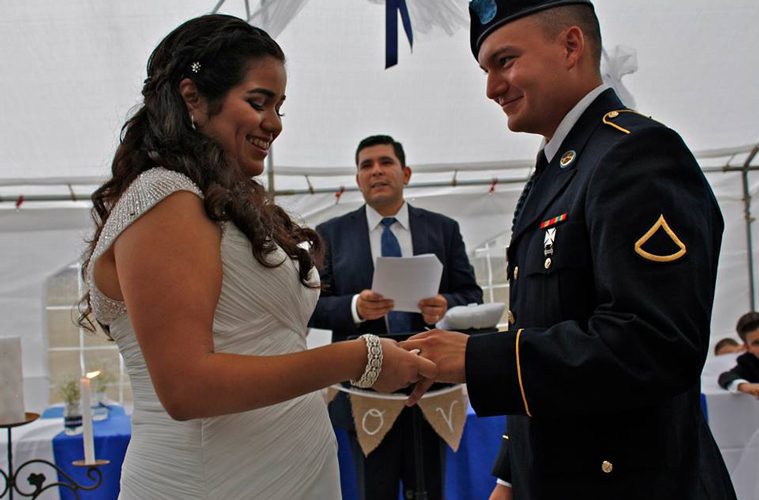 You appreciate each other more
Sometimes in a relationship, spouses can take each other for granted. And when Erik was gone for work—especially for long periods of time—we really appreciated one another more.
Once our daughter, Emma, was born, that appreciation grew even more. We both realized how much we supported and helped each other on a daily basis.
We learned to value each moment we had together and to make the most of it—planning trips or spending quality time at home as a family. Whatever we could do to make up for lost time, we did.
It's hard, but so worth it
Being married to a soldier is hard, but so worth it. It comes with impromptu training sessions and deployments, and missed birthdays, anniversaries and holidays. But the memories shaped from it are also rewarding and unforgettable.
This is still true now that my husband has transitioned from active duty to National Guard service. Last year, Erik had his monthly National Guard training on our daughter's birthday and he wasn't able to celebrate with us in person. But we still made the best of it. I got Emma a cake, and we sang her "Happy Birthday" together on Facetime.
It wasn't a traditional celebration, but that's what made it special. And these imperfect moments of bliss are what make the challenging times worthwhile.