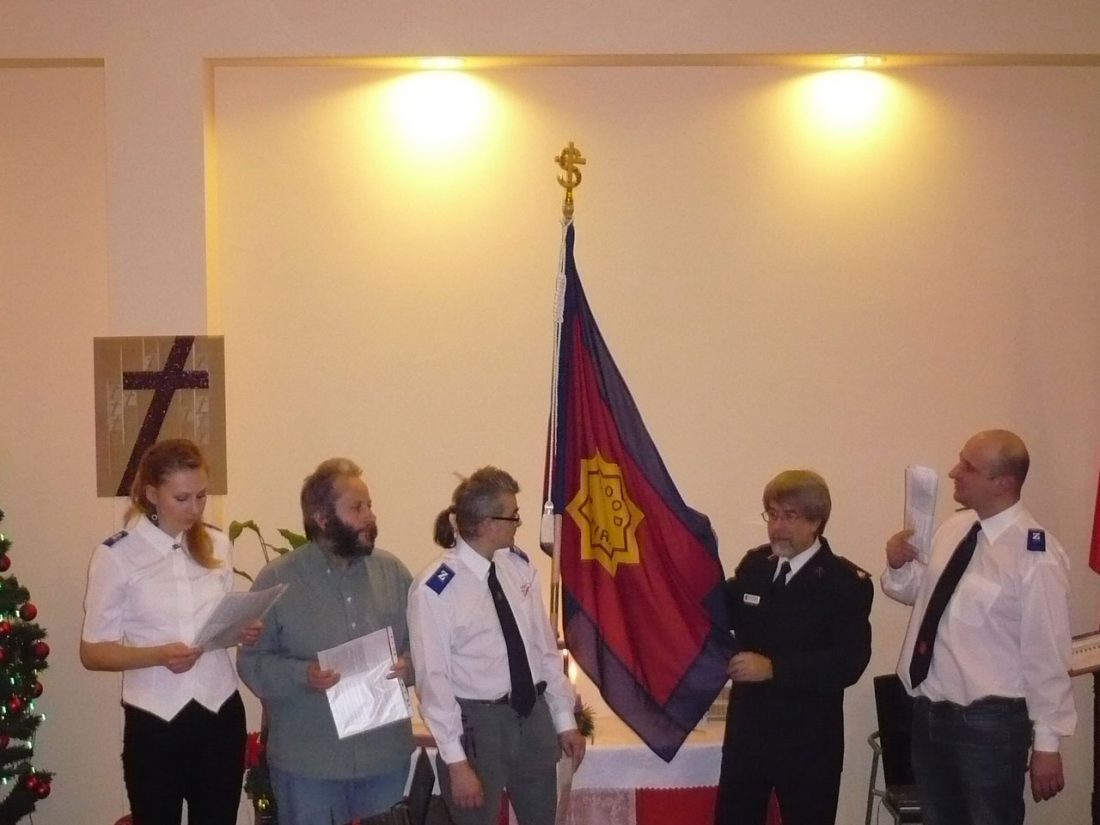 Western officers view their ministry as a threefold miracle of God
Faith, hope and love—these biblical virtues define the miracles that Major C. Patrick Granat and Captain Kitty Granat experienced as they undertook a new ministry in Poland.
Although Western Territory leaders had desired that the couple remain at their assignments in Oakland, Calif.—Alameda County coordinator and associate coordinator—they were also sensitive to the Granats' request to respond to God's call.
In September 2010, the couple relocated to Poland to serve as the regional officer for Poland (Major Granat) and as corps officer in Warszawa (Captain Granat).
The Granats considered the "faith" shown them by their Western leaders to walk through an open door from America to Poland and start a new ministry as their first of three miracles.
The second miracle came to them in the form of "hope."
When they arrived in Poland, their new territorial leaders welcomed them warmly. Just knowing they were wanted and their ministry was appreciated was encouraging. At officers' councils, Germany and Lithuania echoed that same welcome.
The Granats quickly learned that greater publicity was a primary need of The Salvation Army in Poland. Lack of visibility and a strong public image not only prevented the Army from developing volunteers and a donation base, but also led to suspicions of it being a cult—without exposure, few people understood the unique traditions of The Salvation Army.
Within their first two months there, the Granats were interviewed on national TV and Major Granat spoke at several community social service and ecumenical groups in Warsaw. The results were seen not only in increased community exposure, but also in statistics when the corps witnessed a sharp rise in attendance from 20 to 45 as a direct result of the new awareness.
And the "love" and acceptance they received from their corps completed their three miracles.
"The warm reception we received from this embryonic corps would certainly fall into the category of love in the list of virtues expressed to us—these two foreigners," Major Granat said.