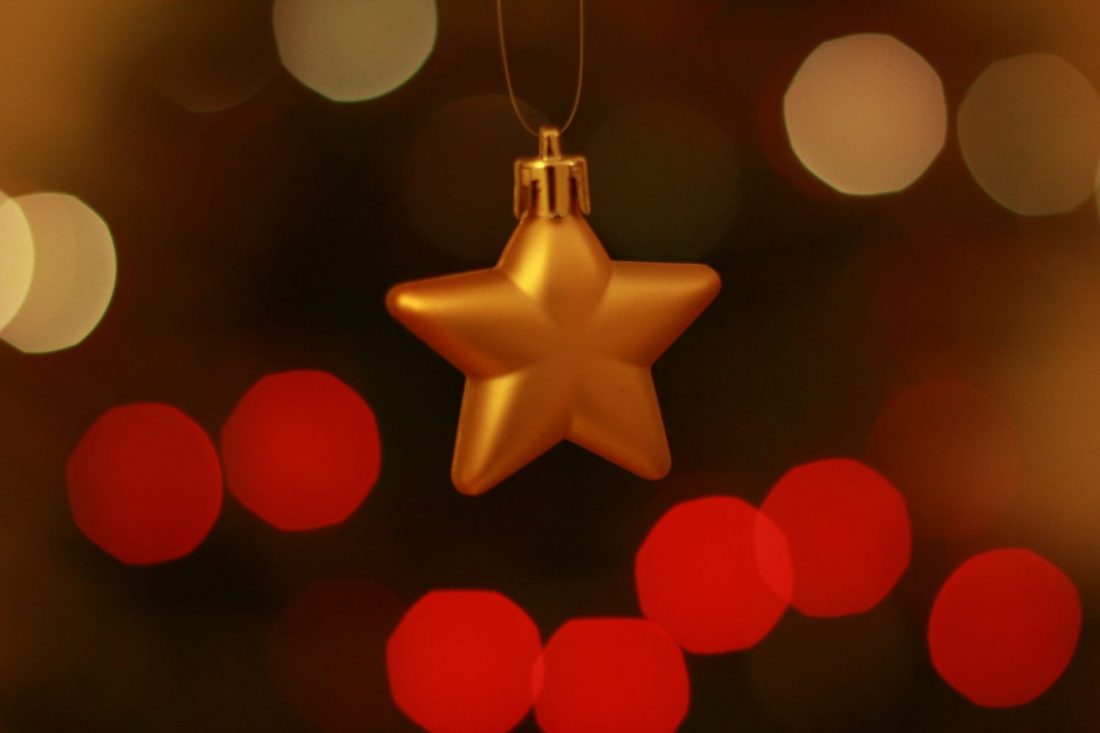 West unites in Christmas Praise event
Western Territorial Commander Commissioner Douglas Riley gathered Salvationists and friends on Christmas Sunday, Dec. 20, for a virtual evening of Christmas Praise filled with the story of Christ's arrival and Christmas carols.
"We know, from personal experience, that no matter where you are in the world the joy of Christmas can be the same," said Chief Secretary Colonel Kelly Igleheart in welcoming online attendees. "You can experience the love of God that came to earth in the form of an infant child, who came to be our King."
Throughout the event, children ages 6-15 from across the Western Territory read the Christmas story from Scripture.
These included: Eunice Hara Seo reading John 1:1-5; Jamie Boyd, Luke 1: 26-38; Alana Louangamath, Matthew 1:18-23; Elizabeth Wang, Luke 2:1-7; Kerisiana Pula, Luke 2:8-14; Tristan Ingram, Matthew 2:1-8; Lilianna Hall, Matthew 2:9-12; Caleb Garcia, Isaiah 9:6-7; and Colin O'Brien, John 1:9-14.
Between the youthful readings, carols filled homes near and far with traditional Christmas lyrics as well as three reimagined songs from Kevin Larsson, Lt. Colonel Lisa Smith and Lt. Erin Wikle: "Hark The Herald Angels Sing," "Angels from the Realms of Glory," and "O Holy Night," respectively.
Other performances included Matt Woods singing a vocal solo, "Joy, Joy," Sarah Koo Freeman on the cello in "O Come Emmanuel" and Martin Hunt on cornet with the Western Territorial Staff Band in "Away In a Manger." 
In his message, Douglas Riley painted a picture of the manger in Bethlehem.
"It was a simple night…no reason to expect a surprise," he said, noting of Mary and Joseph's experience that there was, "No bed, no help, no parade. Just a simple ride on a mule, a manger, a trough."
It was an unremarkable night, until an angel appeared.
"An angel comes in the calm of the night, when all is dark, when all seems challenging and troubled, when it's hard for us to find peace and joy," he said. "And suddenly ordinary was no more."
A king had been born a baby in a manger.
"With all the challenges we have faced this year, I don't want you to miss this love gift," he said. "It's a gift for all who open it. No strings…no hidden agendas. His love is real, it's clear and you can trust him."
It can be easy to get so caught up in the events and circumstances around us, Riley said, that we miss the joy today and the hope for tomorrow.
"Don't miss the extraordinary joy of Christmas. It's a gift from God to you, for you. He did it all for you," he said. "So, the next time you see a stunning sunrise or sunset that takes your breath away, or the wonderful words of a carol, the smell of the pine tree, or a star in the sky, let it bring joy to your soul that he did all of it just for you."
To those who wanted to know more of that joy, Riley offered a phone number with an invitation to call him directly.
"I will answer and be glad to share with you this gift," he said.
A combined Western Territorial Staff Band and Songsters, and Territorial Youth Band and Chorus led attendees in "Joy to the World" before the evening concluded with a benediction.
"Our prayer for you this Christmas season," Riley said, "is that you will sense and know the peace of God in all its abundance."
Missed the event? Watch it here.
---
Do Good: