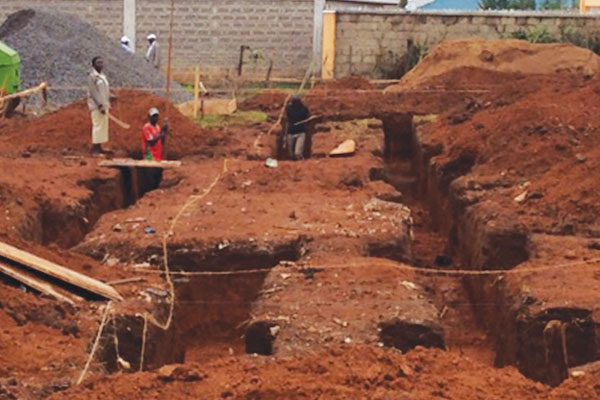 World Missions 2.0: Focused on a sustainable future
Western Territory's support helps Kenya West Territory move toward self-suffiency.
The Western Territory World Missions department's Partners in Mission program joins the divisions, Adult Rehabilitation Centers Command and College for Officer Training at Crestmont with eight international Salvation Army territories or commands.
The Golden State and Del Oro divisions partner with the Kenya West Territory, led by Commissioners Kenneth and Jolene Hodder. When the territory submitted a proposal for a new hall at the Kakamega Central Corps, the Western Territory approved a $100,000 grant, added to nearly $11,000 acquired locally from a mobile telephone tower rent income.
"The USA Western Territory is a leader when it comes to sustainable mission giving," said Territorial Commander Commissioner James Knaggs. "This gift of $100,000 to the Kenya West Territory will allow them to have a corps building that meets the needs for ministry as well as a sustainable income for the future."
The new corps hall will have a seating capacity of 1,200 people, and will also be the venue for divisional and territorial activities, including commissioning, which will eliminate the cost of renting a facility.
Over time, the Kakamega Central Corps will repay the $100,000 to Kenya West Territorial Headquarters. The money will go into an endowment fund to meet the ongoing expenses of the territory's training college.
"A corps is built and the college is endowed for the future," said Major Don Gilger, USA Western territorial world missions director. "We are giving them financial support and they are creating income going forward; this is the whole idea of an ongoing sustainable project."
Such projects have the potential to move territories and commands toward financial self-sufficiency.
"This is the kind of project that meets the needs for 21st century World Mission Initiative—World Missions 2.0," Knaggs said. "We are empowering those around the world to meet their own needs, offering them a 'hand up.' I am proud to be a part of this kind of project that makes a measurable difference in the world."
Construction is now underway, and Hodder expressed the territory's gratitude.
"On behalf of the Kenya West Territory, I would like to thank you for your warm support of our project to provide bridge funding for construction of the new Kakamega Central Corps," he said. "This project will simultaneously fund a new corps building, provide long-term support to the endowment of the Officer Training College, and ultimately help assist our territory in achieving self-sufficiency."