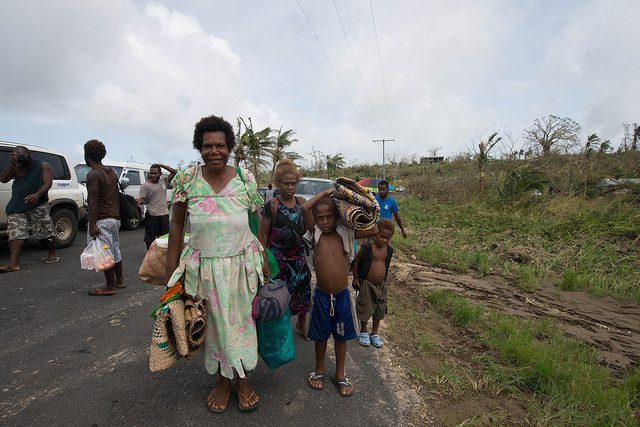 Salvation Army team in Vanuatu assesses urgent need
Four Salvation Army emergency services team members in Vanuatu are conducting needs assessments, working closely with the government and in partnership with other agencies, to determine needs and form a plan for the distribution of food and other essentials.
"After having attended a number of coordination meetings with the government and the United Nations cluster system, and having visited to some affected communities, we are starting to get our heads around things," said Damaris Frick, field operations officer for International Emergency Services. "The government is taking an active role in the disaster relief efforts, and is planning a major blanket and food distribution this week. It is likely that additional food items will be needed, which we are working on."
The team is working to secure a trip by plane or boat to southern Vanuatu, where there are reports of people in desperate need of assistance.
"At the evacuation center I met Rosie, whose house was washed away when the local creek flooded during the night.  She went back the morning after the cyclone after sheltering with 200 others in a local church, but could not find her home," said Major Darren Elsley, a team member from the Australian Eastern Territory. "It had completely disappeared—only mud and twisted trees remained where her house once was. Her poultry and pig were nowhere to be found."
As one family told Elsley, "We try to put [our house] back together, but we cannot find everything."