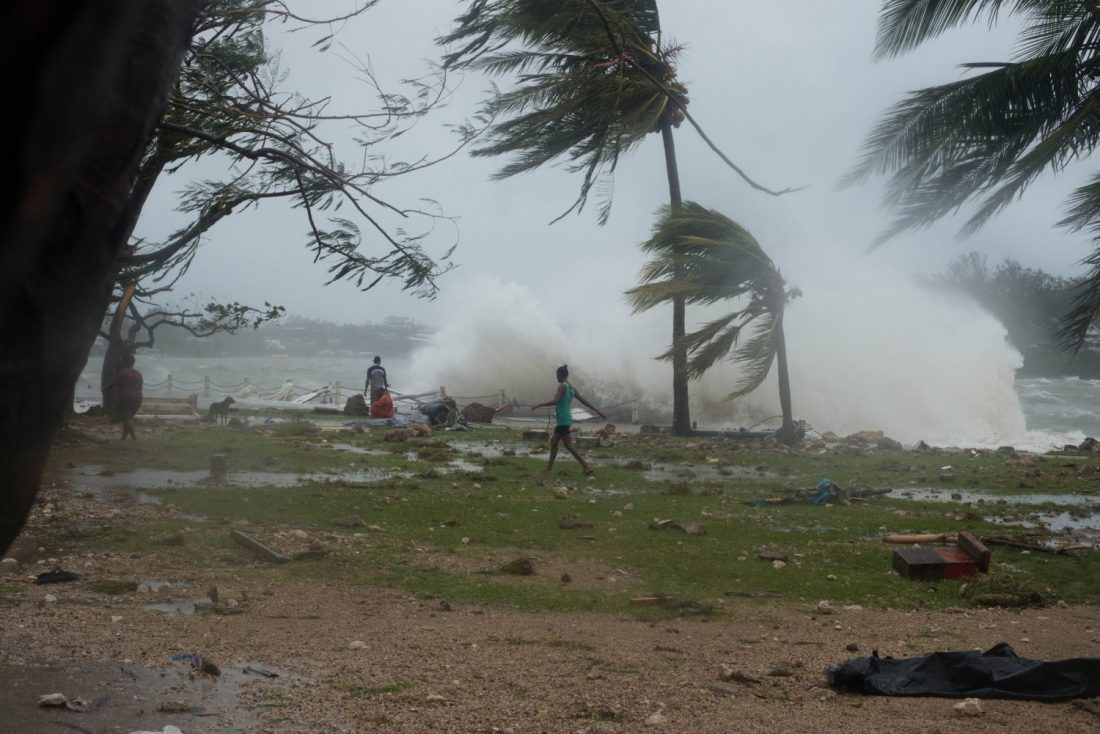 Cyclone Pam devastates Vanuatu
Salvation Army response team heads to Pacific Island nation to assess needs.
Experienced emergency relief workers traveled to Vanuatu to assess how The Salvation Army can help in the response to Cyclone Pam, which devastated the south Pacific nation March 13 with 200 miles-per-hour winds and storm surges. The hurricane left thousands of individuals homeless and took the lives of at least 11 people.
UNICEF (United Nations Children's Fund) estimates that nearly 5,000 people across Vanuatu are without water. The storm demolished much of the nation's infrastructure, with President Baldwin Lonsdale telling reporters that 90 per cent of buildings in the capital, Port Vila, were destroyed or badly damaged. Any response is made more difficult because Vanuatu is made up of a number of islands, with some communities completely isolated.
The Salvation Army does not currently work on Vanuatu, although in recent years the the Australia Eastern Territory has made exploratory links and provided assistance. Because of this lack of personnel already in the country, The Salvation Army is looking to partner with World Vision in its initial response.
[gss ids="12982,12983,12984,12985,12986,12987,12988,12989,12990″]
Damaris Frick,field officer for The Salvation Army's International Emergency Services, and Craig Arnold, a logistics specialist seconded from UPS, will reach Vanuatu on March 20. They will work alongside Major Darren Elsley from Australia Eastern Territory; Captain Brad Watson from Australia Southern Territory will join them on March 23. The team will establish a base and accommodation, as well as linking up with the coordinating agencies, with whom contact has already been made. Attendance at cluster meetings will ensure that the various agencies work together in the most efficient way possible. An initial orientation and assessment will enable a first rapid response proposal to be drawn up to begin the supply of relief items as soon as possible.
The Australia Eastern Territory received an almost US$1 million donation for The Salvation Army's response on Vanuatu, but further funding is needed to help in the recovery and rebuilding of the country.
Online donations may be made at salvationarmy.org.
Report by IHQ Communications
International Headquarters