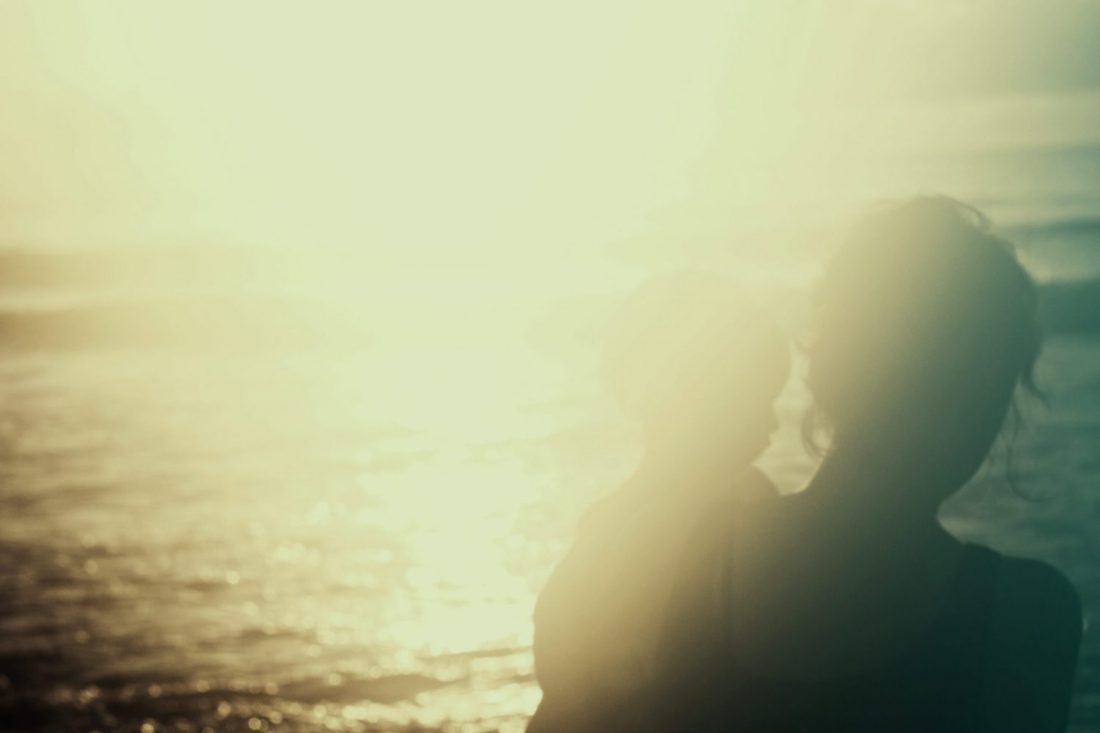 Finding love in the midst of heartbreak
To my mother, on Valentine's Day.
By Elizabeth Burbank –
Valentine's Day is a day dedicated to celebrating love. Chocolates, relationships, flowers, etcetera. As a newlywed, I could share the story of how I met my husband. I could write all about him. I love him deeply, so it wouldn't be hard.
But I'm not going to write about that love story. I'm going to share a story about heartbreak. Because if it weren't for this heartbreak, I wouldn't be able to be present for the love I'm able to experience now.
When you're in the thick of heartbreak and not sure how you will make it through, that first true laugh feels like a miracle. Once your emotions have been rattled, you are so grateful for some stillness, for some calm. Once your heart has cracked completely open, you feel the relief of it slowly piecing together again with that first ounce of joy.
I've made it somehow, but it hasn't been easy.
I consider myself a motherless daughter. I know that sounds grim, but it's my reality. My mother (Mami) passed away when I was 23 years old. It was sudden and it was horrible, and the more I tried to avoid the heartbreak, the more painful it became.
My Mami was my everything.
I spent my childhood at the beach with her playing "Ya Viene!" – Spanish for "here it comes!" – a game that consisted of us running toward the waves right before they started rolling in, only to run back up the shore while they chased us. 
We danced and sang to Selena together. We went to see all the Disney movies. She made all of my costumes for my talent shows.
I spent my teen years arguing with her like a normal rebellious teenage girl. Still, she loved me and accepted me. We were both shocked and happy when I pulled myself together enough to graduate from high school on time.
 And then right when I started to become an adult, she was taken.
Loved ones tried comforting me by saying "she's in a better place now" or "she is in God's hands."
I knew my Mami was in God's hands, but still, I wanted her with me. I needed her physically here. I needed someone to acknowledge that this was bad. Really bad. I needed to know what I was feeling inside wasn't dramatic. That my pain was real and true and important. The loss was too great to be swept away with sweet words. I needed to feel it. And I needed to be healthy with those feelings.  
We run from grief because it's so incredibly painful. And sometimes others run from our grief for that same reason. But running never works. It seeps into every inch of your life.
Grief and heartbreak are real, and as devastating as they can be, they're just too powerful to ignore forever. 
Heartbreak also brings with it lessons we can't learn anywhere else. We learn that we must support each other. That we can cry and feel pain and still survive it. That it's ok to seek help from others; I did and it helped tremendously. 
I have found a way to move forward and feel true happiness without my Mami here. That heartbreak did not destroy me. It made me bloom in a way I wouldn't have otherwise. And that realization is beautifully bittersweet. It changed me. It forced me to grow up. And I believe it gave my Mami the opportunity to finally rest knowing I would be OK.
In the end, maybe I did share a story about love. Because through all the heartbreak, you learn just how capable you are of loving deeply. Love exists in heartbreak. And by feeling that sadness, you are honoring that love and giving yourself a chance to learn from it. It will always be a part of you.
If you are hurting this Valentine's Day because of loss or heartbreak, just remember that you can still celebrate yourself. You are a human capable of love. And that certainly should be celebrated.
---
Do Good: