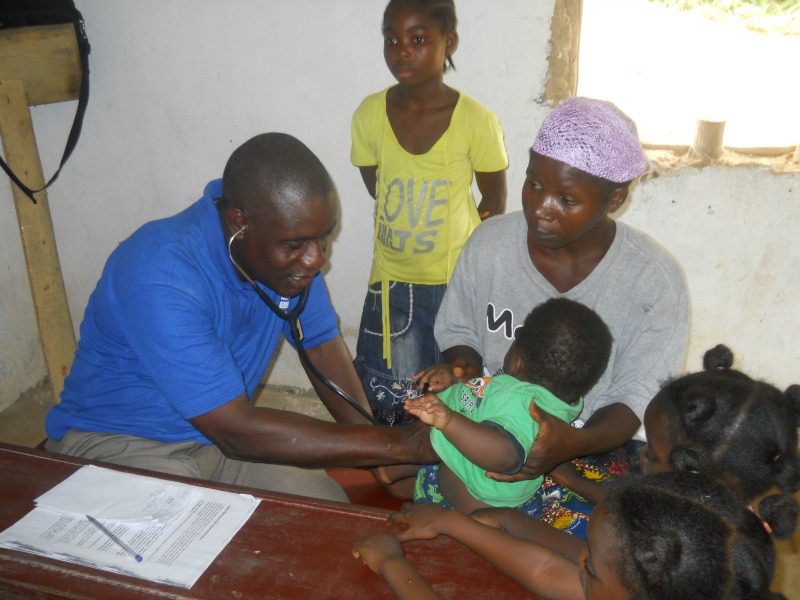 Salvation Army responds to Ebola outbreak
Canada and Bermuda Territory assists its African Partners in Mission countries.
The Salvation Army is working against Africa's recent Ebola outbreak—the most severe in recorded history in terms of human cases and with over 1,000 fatalities. Cases have occurred in Sierra Leone, Liberia, and Nigeria.
The Canada and Bermuda Territory is partnered with Liberia and Sierra Leone in The Salvation Army's Partner in Mission program, and responded to the emergency by providing sanitizer, chlorine and other sterilizing chemicals; gloves, mouth guards and safety buckets; food items including beans, rice and cooking oil; and protective wear for 200 medical professionals working with Ebola patients.
To prevent the spread of disease, the Liberian government shut down all schools including Salvation Army schools.
"As a result of the outbreak of the Ebola virus, lots of people are leaving the country and offices and businesses are closing," said a Liberian Salvationist. "Everyone is so scared. There is no one to trust because we don't know who has the virus and who doesn't. There is no food. How are we to survive when those places we get our necessities from are closed?"
The Salvation Army's immediate goal is to prevent the disease from infecting people lacking the means to protect themselves.
In Liberia, the target locations include Monrovia, Lofa and Bong counties. Items are distributed through Liberia's Ministry of Health, which safely transports them to remote areas. The William Booth Clinic in Monrovia will also receive supplies to distribute to patients, suspected Ebola patients, and others in the clinic and in the community, without discrimination.
The Salvation Army Canada and Bermuda Territory estimates that 6,000 people will be helped through its support.
The Salvation Army World Service Office has not yet received requests for emergency assistance, and any such request would come from International Headquarters Emergency Services. The Salvation Army is not active in Guinea and Nigeria is partnered with the Switzerland, Austria and Hungary Territory.
______________________________
The current partners in mission, expected to remain in place until 2014, are detailed here.
Find more information here and here.
Donate to the Ebola Outbreak Relief Effort here.