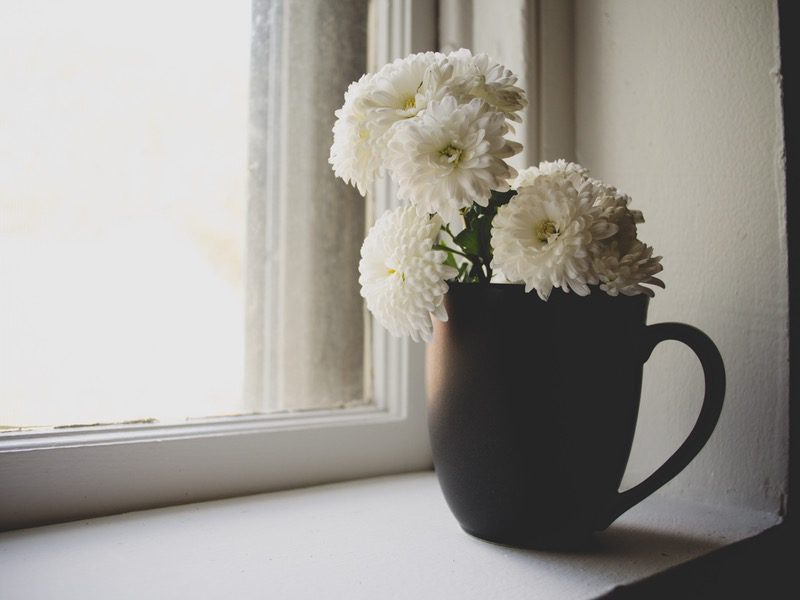 Trusting the season of your life
I recently changed jobs. It was "a long time coming." So, when the time came, I jumped before checking there was a parachute. The landing hit hard. I went from waking up at 4:30 a.m. to make and serve coffee for eight hours, to unscheduled hours of working from home and makeshift offices. It is a great job with amazing opportunities and challenges, but every day is an uncertainty. Even though I longed for this change, the arrival doesn't always live up to the hype (we'll get there).
This new change in life and jobs has been exceptionally harder than what I thought. And, like I said, this was in the cards for years. I was being patient and it came to me (sort of, I may still have pushed). But man, am I hurting. Physically. Spiritually. Mentally. Just all the hard things.
Through it all, I am (sluggishly) learning how to cope and adjust with all of that. I probably will be for a while. That's okay (says the one ounce of me that believes so). It's teaching me. Teaching me to pull in and listen.
Seeking the change
I used to thrive on change. Or, at least, I tricked my mind and body into thinking I did. A coping mechanism when I was restless. It's the reason I moved to Tennessee mid-year. The reason I've moved 10 times in eight years. It's the reason I've had a bazillion jobs in the same timeframe. It's why I changed my major five times, and my master's focus twice. It's just what I do. I'm not alone, right? I know. I was seeking, and not finding. I was jumping, and crashing face-first, hard.
Every new life change brought anything but peace. Because a change of scenery is not my heart's desire. As much as I longed for the Tennessee air, it was not going to whisper the answers in my ear. And no matter how many times I flipped career plans (eh-hem), the answer to my heart's ache was not going to be on the other side.
It's okay to be a work in progress
I think I often cling to the hope of change because it allows me to feel as if I am finally headed somewhere. It doesn't allow me to be still and focus on what is here and now, because sometimes we just don't want to be in the here and now of our current season.
The work we are called to do, inscribed on our very hearts, is not about us. It is about the calling. And we must get started on that calling. We must be willing to listen to voices of wisdom and encouragement. We each have something the world desperately needs. We must step out, and we must step up. It is what we were called to do, and yes, it comes wrapped in a "work in progress" anthem.
I am a work in progress. You are a work in progress. And that is exactly what we need to be to constantly and fiercely pursue our calling and chase our dreams.
How to thrive in the midst
My encouragement to you is to take a moment (or a lot of moments) to listen to your body. Listen to your heart. Listen to the restlessness. There is something there. But it may not be what you want or think. Pull in close. Give yourself that time. Don't run. Don't jump. Don't push. Just listen. Then turn that to God. All of it. Pull in closer than close, and pour it out.
Before God moves suddenly, we will wait. Waiting for answers is a fact of life—nobody gets out of it. So the question is not if we will wait, but rather how we will wait; I believe how will determine how long.
Worshipping in every season
I have been in many seasons, a season of waiting and tears, a season of loss, a season of joblessness, a season of anxiety. They often come paired with a season where I feel as if everything is out of my grasp. As if I am sitting here, shackled with just enough room to grasp into the darkness. Grasping for something I know is there, but have not one of latching on to.
I have two options: worship while I wait, or sulk and deny any possibility of hope.
But about midnight, as Paul and Silas were praying and singing hymns of praise to God, and the [other] prisoners were listening to them, Suddenly there was a great earthquake, so that the very foundations of the prison were shaken; and at once all the doors were opened and everyone's shackles were unfastened (Acts 16: 25-26).
God hears you while you are waiting. He is not absent; he is not far; he is not useless. God hears you, and God will release your shackles.
We need to keep waiting on God and trusting in him with a sweet and simple faith. Then, in a way we never could've figured out, God moves!
We all have this worry gene
It keeps me up at night. It swells my eyes with tears. It stops my heart. It hinders my vision.
This is what worry does to us. It warps our mind, and squeezes our hearts. It tricks us into believing that God could never come through this time. It sends a message through our bones that this is where we stay—stuck forever.
When we choose to worry rather than worship we are choosing to trust the world more than we trust our Heavenly Father. We are choosing to abandon all that he has placed in us, and simply walk empty through the rest of our days. We get stuck in this box of worry, and we forget God promised to never abandon us. When we choose to worship, rather than worry, we are choosing to truth in his timing above our own. We are choosing to thrive, and we are choosing to grow. When we choose worship, we are filling that little box of worry up with hope and faith and laughter and joy and promise.
Worry gets us nowhere.
Worship gets us to freedom.
We are called to wear strength and dignity, with faith in God. With a smile on our face and a chuckle in our heart when considering the future. To trust in God, whose faithfulness in the past assures us that he will work out our current circumstances and in the future.
As we pass through these seasons of waiting, we often find the things that concern us to be blessings.
God knows your future as well as he knows you.
Our job is to seek to know him more as we place our future in his hands.
Through seasons of waiting, and through seasons of growth—we are called to still seek him.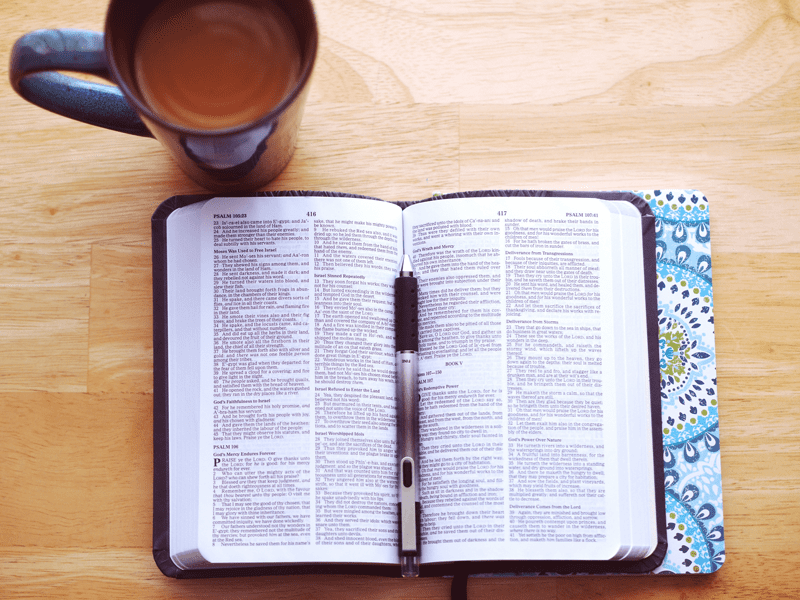 Verses for the waiting soul
We all go through these seasons of waiting, but we are not going alone.
But you must return to your God; maintain love and justice, and wait for your God always (Hosea 12:6).
Wait for the Lord; be strong and take heart and wait for the Lord (Psalms 27:14).
Be still before the Lord and wait patiently for him; do not fret when people succeed in their ways, when they carry out their wicked schemes (Psalms 37:7).
Yet the Lord longs to be gracious to you; therefore he will rise up to show you compassion. For the Lord is a God of justice. Blessed are all who wait for him! (Isaiah 30:18).
Be patient, then, brothers and sisters, until the Lord's coming. See how the farmer waits for the land to yield its valuable crop, patiently waiting for the autumn and spring rains. You too, be patient and stand firm, because the Lord's coming is near (James 5:7-8).
For the grace of God has appeared that offers salvation to all people. It teaches us to say "No" to ungodliness and worldly passions, and to live self-controlled, upright and godly lives in this present age, while we wait for the blessed hope—the appearing of the glory of our great God and Savior, Jesus Christ, who gave himself for us to redeem us from all wickedness and to purify for himself a people that are his very own, eager to do what is good (Titus 2: 11-14).
But as for me, I watch in hope for the Lord, I wait for God my Savior; my God will hear me. (Micah 7:7).
God is spirit, and those who worship him must worship in spirit and truth (John 4:24).
Whatever season you find yourself in, know that it is not a season of abandon. Whether your season is a season of adjusting, or a season of waiting, know that you are not alone. This season was meant for you, pull up close to it, and listen in.