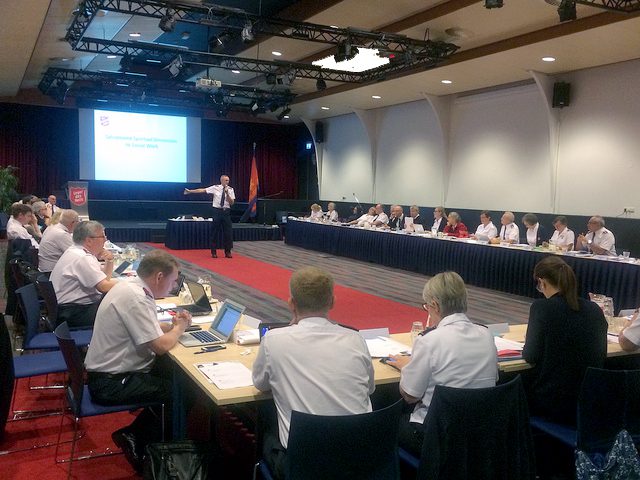 Tough issues tackled at Europe Zone conference
Topics under discussion include institutionalized care, euthanasia and Europe's refugee crisis.
Nearly 50 Salvation Army leaders from across Europe recently met in The Netherlands at the Army's Belmont conference center, where over three days they discussed a range of issues critical to the ongoing provision of social program services.
The conference, convened by Commissioner Birgitte Brekke-Clifton (International Secretary for Europe, International Headquarters) was called to discuss, in particular, the future options and development of institutionalized care offered by The Salvation Army in Europe. In addition, the group spent significant time discussing difficult and sensitive social program policy issues that current legislative changes in various countries threaten to impact. These included the contentious subject of euthanasia facilitated within institutional care.
The conference also gave strong focus to discussing the best way forward for The Salvation Army in relation to the urgent needs of assisting the hundreds of thousands of refugees making their way through European countries in search of safety and a new life.
Leaders from all European territories and commands attended the conference, representing Salvation Army service in approximately 30 nations. Conference delegates strongly recommended that specific outcome options be presented to General André Cox as a matter of high priority.
In addition to the European delegates, representatives from International Headquarters and the North American and Australian territories also participated in the discussions.
Dr James Read (Executive Director, The Salvation Army Ethics Centre, Canada and Bermuda Territory) was a keynote speaker and also the facilitator of discussions.
Report by Major Brad Halse
IHQ Communications Secretary