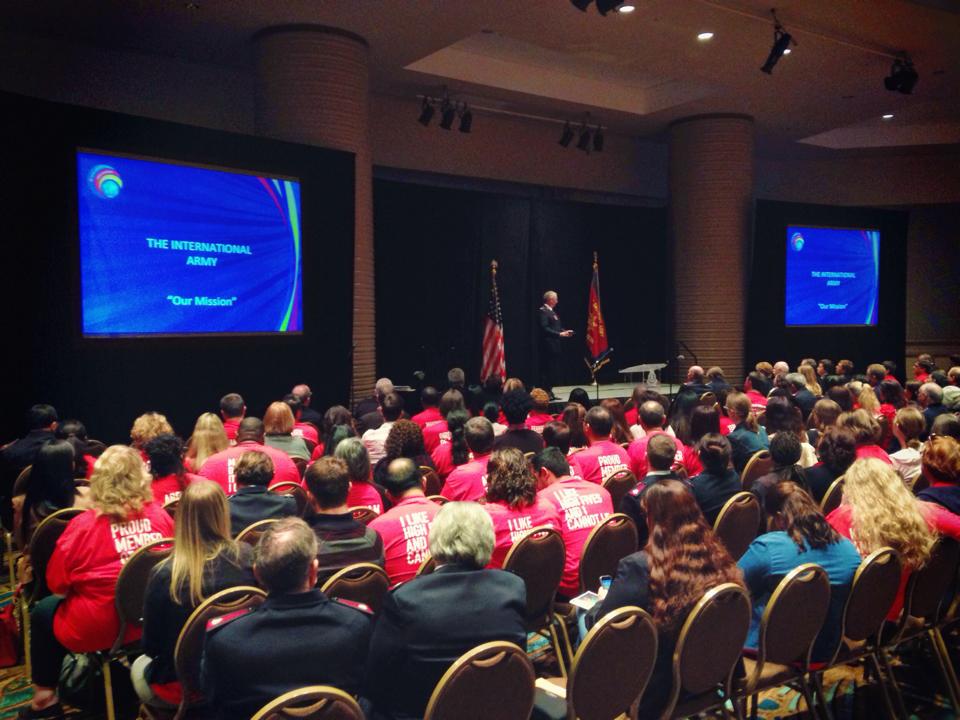 THQ Mission Councils 2014
Western Territory staff meet to explore Army's international mission
Western Territory staff gathered at the Long Beach (Calif.) Convention Center on Oct. 27 for Territorial Headquarters (THQ) Mission Councils Day to go over The Salvation Army's international mission.
Territorial Commander Commissioner James Knaggs greeted THQ employees and said, "We're so glad you're a part of this great team—The Salvation Army." He then introduced guest speakers Commissioners Brian and Rosalie Peddle, international secretaries for the Americas and Caribbean zone.
The Peddles spoke of the Army's work in each of its zones, and how each staff member played a part in fulfilling The Salvation Army mission.
"You're on the team who will win the world for Jesus," Brian Peddle said. "If the nations of the world are to be blessed, God's people must walk in God's way."
He touched upon the tragedies different parts of the world are facing, such as ebola in West Africa.
"Along with the tragedy and concerns, comes the victories and advancements," Peddle said.
His concluding challenge for The Salvation Army was to acquire a sustainable leadership who will continue to fulfill William Booth's mission for The Salvation Army.
"God is raising up a new generation of leaders. Where do we find the next generation of leaders who are willing to put it all on the line?" Peddle said. "The Salvation Army will put its hand up today and say, 'ready to serve.'