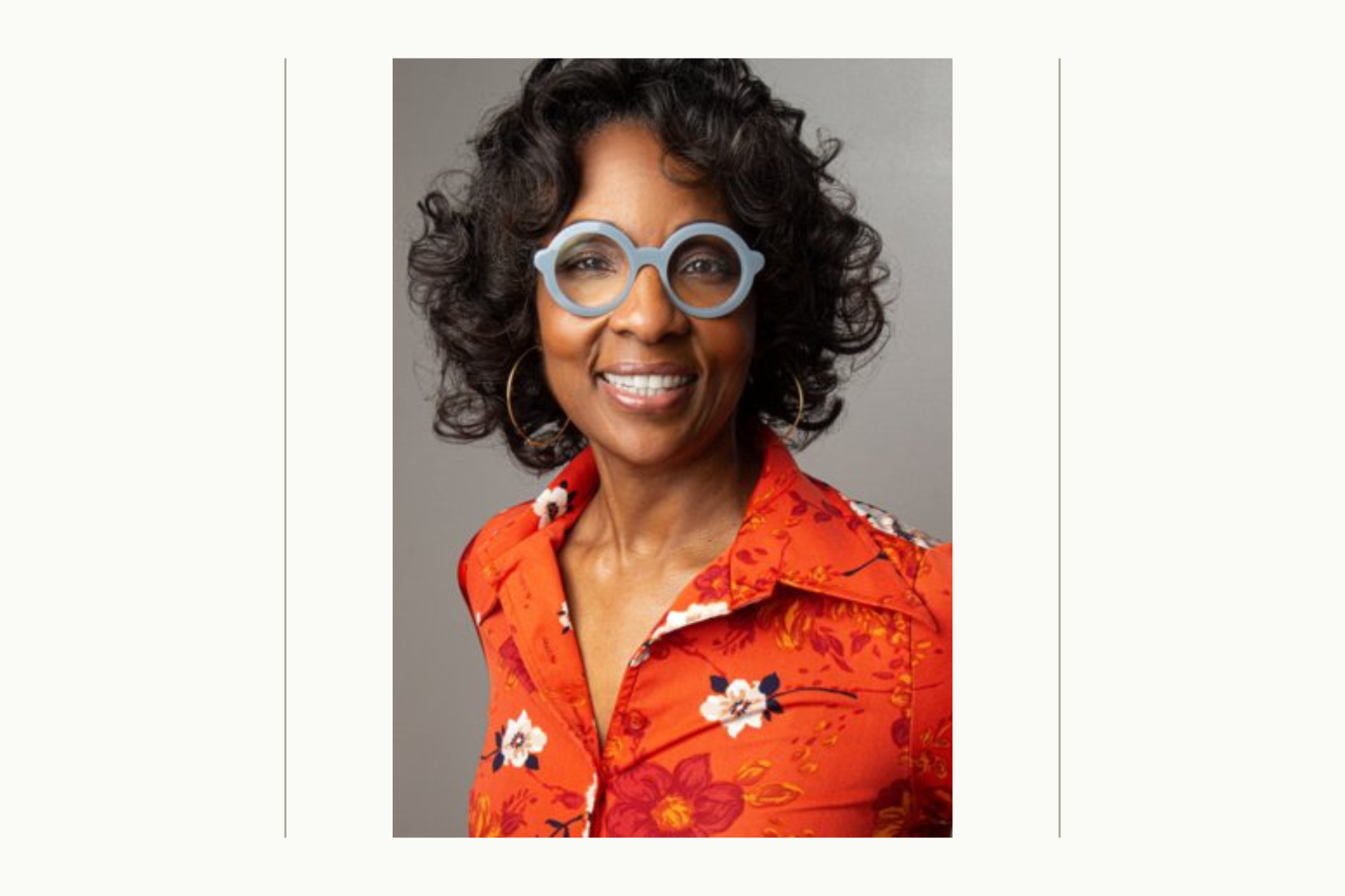 "This Train Is Bound for Glory": Q&A with the author
All aboard! Rooted in the tradition of an African American spiritual, "This Train Is Bound for Glory" by Alice Faye Duncan and illustrated by Paul Kellam, is a mesmerizing picture book that takes readers on a cosmic journey to heaven, celebrating the diversity of life at every stop along the way.
The vivid illustrations and snappy text bring the Glory Train to life as it welcomes singing passengers. The excitement is palpable as the train clicks and clacks through scenic deserts, over lush mountains, and across sparkling bridges. Under the guidance of the watchful Conductor, the heaven-bound train bops and bounces from Earth to the stars until it reaches the pearly gates, where passengers dance with thrilling joy.
This train is bound for Glory—this train!
This train is bound for Glory—this train!
This train is bound for Glory.
Everybody here is a-rocking and a-rolling.
This train is bound for Glory—this train!
The history of "This Train is Bound for Glory" dates back to 1922 as a popular recording, with lyrics evolving across the ages. At the end of the book, readers are invited to write their own version of the song in a spirit of hope, joy and love for a new generation.
Here author Alice Faye Duncan shares more about the new picture book.
How were you inspired to write your new picture book, "This Train is Bound for Glory," and what do you hope to impart to your readers?
Years ago, there was a Gospel Record Shop in my neighborhood. Mostly, they sold Gospel CDs and cassette tapes. One day I picked up the "Greatest Hits from Sister Rosetta Tharpe." For the first time, I heard her rendition of "This Train is Bound for Glory." The electric guitar rocked. The song made heaven sound like a fun and fantastic place! It was then, that I made it my goal to adapt the song into a picture book. When children think of heaven, I want them to think of joy and good times.
What does the "Glory Train" in your book represent?
The Glory Train and its passengers represent the great variety of souls who shall inhabit heaven. God is no respecter of persons, as it says in the Bible (see Rom. 2:11). Believers in heaven will come from a variety of races and places.
How about the conductor?
The representation of the conductor is left up to the reader. For some, he might represent Jesus. For some, he might represent the angel, Gabriel. For others, the conductor might represent, Saint Peter. This is not for me to decide. Readers must bring their imagination to my Gospel party.
There is so much division and pain in our current world. How does your book encourage children and families about the reality and hope of eternal life with God in heaven?
My book paints heaven as the "Land of No More…" I amplify for young readers that, while we exist in this reality of sadness and much disappointment, there is a greater reality where there is "No more dying…and no more crying."
African American Music Awareness Month is celebrated each June. Tell us a little bit about the meaning and background of spirituals and their historical significance to African Americans.
The song "This Train is Bound for Glory" is a spiritual. During the institution of American slavery, spirituals were sacred music used as secret codes to point the enslaved to freedom on the Underground Railroad. Spirituals also inspired the enslaved with hope for the future.
Spirituals are the sacred equivalent to secular Blues music. Both types of music were created in the hearts of Black Folk. Both types of music are completely American and paved a road that gave rise to rock and roll. You don't have rock and roll without the genius of Black America. Ultimately, I want all children, everywhere, to understand this important music history.
What does Gospel music mean to you?
Spirituals and Black Gospel music are inspired words that serve as a balm of blessing to the human heart, no matter who you are.
Spirituals remain vital and important in the Black Church throughout the year, especially at Christmas, Easter and Funerals. I wrote "This Train is Bound for Glory" to affirm that spirituals can make a kid's perspective bright, every day of the week. It is not necessary to wait on Sunday to sing a toe-tapping Gospel.
What are a few of your favorite versions of the song "This Train is Bound for Glory"?
The guitarists Johnny Cash, Sister Rosetta Tharpe and Big Bill Broonzy, each play an inspiring rendition of "This Train is Bound for Glory." I often use these versions of the song to demonstrate how children can take a spiritual and add their own words to make the song personal.
Your book includes an activity guide with questions. Tell us about how parents, teachers, ministry leaders and other readers can use the questions and activity guide in the back of your book.
The epilogue in my book offers young readers an opportunity to activate their creative genius and write their own Gospel song. A new generation of song writers and poets will come from today's children. Unless they presently practice their creativity, they will not discover these writing talents. My book offers them this opportunity of discovery.
What else are you working on these days?
Music is a universal language. I am currently writing a picture book that is my interpretation of the Gospel Song, "I Gotta Sing," which will be released in 2024. I am also writing a variety of biographies about B.B. King, Coretta Scott King and Robert Johnson, the father of rock and roll. You can find more at alicefayeduncan.com.
See a sneak peek inside "This Train Is Bound for Glory" by Alice Faye Duncan (WaterBrook, 2023).
---
Do Good: